Graham Reid | | <1 min read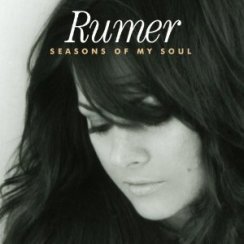 Although this album was released in the UK in late 2010, it didn't get airspace in New Zealand until some months later -- and therefore qualified as a Best of Elsewhere 2011 album (see the full list here).
Rumer -- known to her parent as Sarah Joyce -- was another of those soul-influenced pop singers which Britain seemed to be delivering with enormous frequency and although she took her place alongside Adele (another Best of Elsewhere 2011 album with 21) and Duffy (whose debut was excellent with the exception of couple of tracks and the follow-up was disappointing except for a couple of tracks), she also brought something else to the genre.
She overtly referenced Aretha Franklin on the song Aretha, but nodded to Burt Bacharach, Karen Carpenter, Judee Sill and many others. Yet still found her own voice, especially in the songs which seemed directed to the loss of her mother in 2003.
At the time I noted you'd be unlikely to find a more immediately beautiful, engaging, repeat-play album for adults that year.

Which is enough recommendation in itself, but at $6.99 at JB Hi-Fi stores (here), it is most definitely this week's Bargain Buy.
Rumer was interviewed at Elsewhere here.