Graham Reid | | 1 min read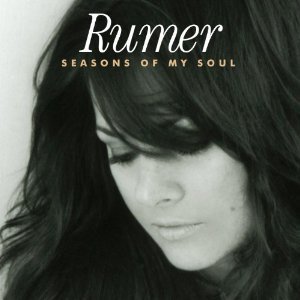 There are a lot of wonderful new soul singers around these days -- Mayer Hawthorne, Adele, etc -- and any number of artists who have you reaching for a historical reference in the same territory (Dusty Springfield and Sandie Shaw in the Sixties for the first Duffy album).
It is almost to easy to do the same for this British singer-songwriter. So let's do it anyway: Karen Carpenter, Dionne Warwick (in her quieter Bacharach moods), the young Carole King, Laura Nyro, the silken tone of Patti Page on Old Cape Cod from the Fifties (familiar from Groove Armada's sample on At The River), Judee Sill, the smooth sound of slo-mo solo Smokey Robinson . . .
And she counts among her admirers the great Burt Bacharach (who heard one song and invited her over to the house).
But just by drawing out the territory doesn't quite convey the quiet beauties of this album which, on something like Thankful ("you're alive, just be thankful for this time") or her as an unhappy child paying respect to the healing music of Aretha Franklin on Aretha ("I got no one to confide in, Aretha. Nobody but you") this is an album which delivers a real spiritual uplift.
The gorgeous Blackbird reads like a farewell to her mother who died in 2003 ("You were the one who adored me and it's so hard to say goodbye to you") as does On My Way Home ("I stood at the gates of Heaven and watched you disappear and now I hear you say it's time to walk away. But how can I when I don't know my way home from here?")
And these eloquently simple, refined lyrics are delivered with all of that pure'n'easy vocal style of Karen Carpenter where you can almost feel her whisper these from somewhere very close.
And right at the end she delivers a Carpenters-like take on David Gates' Goodbye Girl which slips in seamlessly alongside her intimately personal originals.
Augmented by discreetly placed strings and what might read like jazz line-ups (saxophone, piano, acoustic guitar), and produced with the lightest of touches by Steve Brown (Glenn Ponder if you know your Alan Partridge!), Seasons of My Soul is exactly as its title suggests.
Despite the references, this is very much Rumer (aka Sarah Joyce) you are hearing.
I doubt you'll get a more immediately beautiful, engaging or repeat-play album for adults this year.
Rumer is interviewed here.
Like the sound of this? Then try this.
FOR OTHER 'BEST OF ELSEWHERE 2011' ALBUMS GO HERE.