Graham Reid | | 2 min read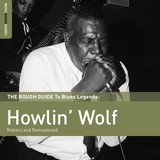 It used to be the cheapest musical genre to get into was classical. As CDs took over, classical listeners were dumping their vinyl and -- these being careful classical types -- you could pick up beautifully cared-for scratch-free records at less than the price of coffee and cake.
These days, as our Bargain Buy section proves, just about every kind of music is going cheap. Albums which have already had a lifespan -- even by recent bands like Radiohead -- get packed up into enticing sets and are flicked out with minimal but decent packaging.
Excellent albums from rock and pop's past are at ridiculously low prices. Forego coffee and cake and you can hear a lot of great music, classic stuff much of it.
And as copyright runs out it can be a bunfight as record labels pick up and repackage material by sometimes legendary figures, as seems to be the case with the Rough Guide to Blues Legends series through World Music Network (distributed in New Zealand through Southbound).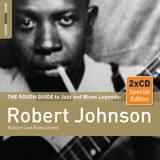 In classy double disc packages -- one of the headline artist, the other of the artist's contemporaries or people who were inspirational -- these sets offer an easy inroad to the likes of the young BB King, Howlin' Wolf, Robert Johnson, John Lee Hooker, Charley Patton, Bessie Smith, Edith Piaf . . .
A similar series does the deed for jazz artists: Miles Davis, Ella Fitzgerald, Charlie Parker, Louis Armstrong . . .
Compiled by the very worthy and knowledgeable British critic and musicologist Nigel Wiliamson, the advantage of the pairing of discs (which come in gatefold sleevs with brief but informative liner notes) is that context is given.
The BB King disc for example -- which includes material from the Fifties mostly -- comes with an album of tracks by the likes of Bobby "Blue" Bland (Farther on up the Road), Albert King (Bad Luck Blues), Bukka White (Shake 'Em on Down), Freddie King (Have You Ever Loved a Woman), Sonny Boy Williamson, T-Bone Walker, Elmore James, Little Walter, Otis Rush . . .
Many of these are classic tracks, and the same goes for the Howlin' Wolf collection (21 tracks!) which comes with a disc of music which inspired him by Blind Willie Johnson, Billy Boy Arnold, Robert Johnson, Muddy Waters, Robert Nighthawk, Willie Dixon, JB Lenoir, Little Walter . . .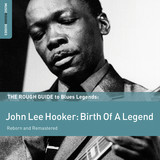 These were the artists and this was the music which inspired Eric Clapton, John Mayall, Led Zeppelin, Keith Richards . . . And they often covered these songs.
The recently released John Coltrane collection in this series is interesting in that it has him as a "blues legend". Fair enough perhaps, but jazz legend might have been more appropriate.
It includes a 10 minute version of Blue Train from 1957, plus Naima and Giant Steps from two years later.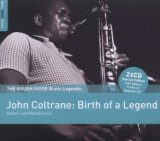 The other disc has Coltrane in sessions with Miles Davis (Two Bass Hit, 1955), Thelonious Monk (Nita, 1956 and Monk's Mood 1957), Art Blakey's Big Band, Kenny Burrell, Cannonball Adderley . . .
These are not definitive collections but they are very useful starting points and these remastered tracks can be an introduction into new worlds for the curious.
And, get this, these double CD sets are just $20 at JB Hi-Fi stores here.

That makes this series this week's Elsewhere recommended Bargain Buy because it places good -- and yes, great -- music within reach.
Unless you prefer coffee and cake.