Graham Reid | | 1 min read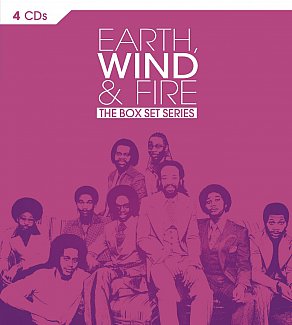 It's easy to forget -- because you don't hear much about them anymore -- how huge Earth Wind and Fire were: 20 Grammy nominations; terrific albums that crossed over between funk, rock, dance and r'n'b; hailed by artists like Black Eye Peas, Alicia Keys and . . .
Perhaps the success of artists like Jungle who nod in their general direction might attract a little attention back their way as a prog-funk band with astral and ancient Egypt pretensions, and which put on stadium-sized live shows setting new thresholds of the possible.
They also rocked out with a horn section which nudged them towards jazz at times.
Quite the implosion of styles . . . and glammed-up stage attire.
This 45-song collection over four discs cherry-picks their most important singles and some excellent album tracks from the Seventies and very early Eighties and many people may be surprised just how many of these songs are familiar, even if they've never had an EWF album in their collection: Evil, Keep Your Head to the Sky, Mighty Mighty, Getaway, Saturday Night, Biyo, Imagination . . . and of course September, Boogie Wonderland and After the Love has Gone.

A very good overview of their finest decade and, at just $13 from JB HiFi stores here, that's quite some bargain given the sheer breadth and depth of their funky and upbeat fun vision.
Recommended.
.