Graham Reid | | 1 min read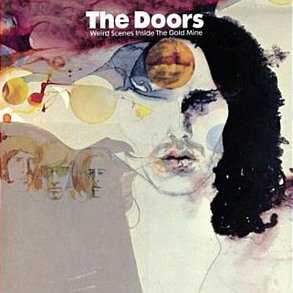 Those of us who lived through what I call "the Doors Wars" of the late Sixties (I remember waking up on the floor of a Ponsonby flat to the full-volume "Father, I want to kill you, Mother I want to ....") were sometimes bemused by Jim Morrison being considered a "poet".
My line has been consistent on that since then: Jim is a poet to people who don't read poetry.
And to be honest, I have never realy got why so many people many decades on would make the pilgrimage to his grave in Paris (although I went there too, but it was less a pilgrimage than out of curiosity).
However, I am perfectly prepared to concede that after the noise of that era cleared (I was a Jimi'n'Janis man, never been ashamed to admit it) then I did find something in the Doors' music.
In fact, at Elsewhere I have written favourably about a few of the albums and even interviewed some of the surviving members notably drummer John Densmore -- although I'd swear I interviewed Ray Manzarek once but can find no record of it!
However, for my money the best and perhaps only intro/outro anyone needed for Doors -- unless they wanted to become slavish -- was the double album of cherry-picked hits and album tracks entitled Weird Scenes Inside the Goldmine.
Apparently it came out as a limited-edition double-vinyl again on Record Store Day this year -- went right by me, I was buying Charlie Patton and nonsense like the 5,6,7,8s -- but it is now reissued on double CD, with a couple of B-sides added for extra breadth.
Weird Scenes is a cracker collection and can either serve as the end of your interest in the Doors because it is such a great and inclusive summing up, or as just the start of what could become an obsession.
If the latter, then see you at Pere Lachaise in Paris. If the former then you are perhaps like me, who once had this but really didn't want to get much more until later . . . so . . . see you at Pere Lachaise?

Oh, and the reason for singling out this terrific compilation at this time is that it's just $20 at JB Hi Fi store (here, and post free inside NZ) and given the breadth and quality of the music that really is a Bargain Buy.
Just kicking myself I didn't do the double-vinyl on Record Store Day . . . which I once had but Some Bastard Unnamed stole.
So Steve, if you're reading this . . .