Graham Reid | | <1 min read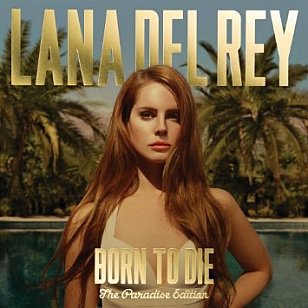 For reasons which Elsewhere could never quite understand but tried to explain here, the incredibly talented Del Rey drew derision from many quarters.
That's what happens when you read the gossip, look at the photos and maybe even get your age/gender bias into overdrive. One listen to her album Born to Die from 2011 and you knew you were in the presence of a considerable talent.
So if she went past you because you believed the snipers or thought a young, wealthy, educated and ambitious American woman would have nothing to say that you might want to hear then here's a tip: shell out a paltry $10 for this one at JB Hi-Fi stores here and be prepared for very classy and contemporary pop-rock with a sure sense of itself and history.

The even better news on the price is that this is the expanded edition of the album which comes with her eight-song mini album Paradise from 2012.
Now that's a real Bargain Buy.