Graham Reid | | <1 min read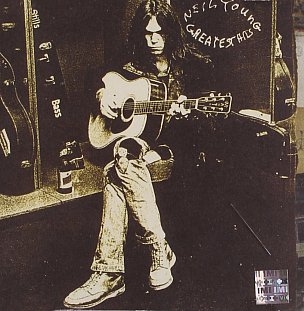 It surely has to be conceded that, with very few exceptions these past 20 years, the best stuff Neil Young has released has come from his archives.
Too many slapdash, bang 'em out in the studio albums and too few where you felt his heart was really into it.
This collection -- which first appeared in '04 and was reissued in '09 when we commented on it -- isn't for fans who would have everything that is here.
But it might (as we said then) serve as a useful introduction to the man's early catalogue for a young person because it traverses the singer-songwriter side (Helpless, Old Man) as well as the more rocking edge that he brought (Hurricane. Hey Hey My My).

The reason for viewing it rather more favourably at this time is that it has plummeted in price and is now just one the JB HiFi two-for-$20 collections in their stores now.
It's a Bargain Buy for sure, and certainly more durable than his last few recent new albums.
There is a lot of Neil Young at Elsewhere starting here. And keep scrolling down.