Graham Reid | | 1 min read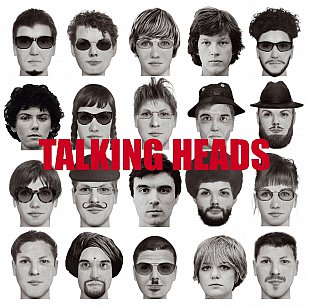 It is a peculiar thing how essential Talking Heads were during the late Seventies and throughout the Eighties, and yet how their absence has barely been felt since they ceased to play or record (they have never "broken up" apparently) at the dawn of the Nineties.
This 18 song collection -- which doesn't get to the big Afro-inspired ensemble pieces but keeps attention on the jerky Psycho Kiler and popular songs such as Take Me to the River, This Must Be The Place, Road to Nowhere and Wild Wild Life -- reminds you just how good they were.
And how much they influenced other bands (the Feelies, Violent Femmes, the Cars who added a pop sheen, and others).
So let's give a hat-tip to them and salute this focused collection . . . while also acknowledging you do need to also hear the double live The Name of This Band is Talking Heads as well as other albums like Fear of Music in their entirety.
We look favouraly at this introductory album because it is cheap.

It is another in the two-for-$20 selections at JB HiFi stores here, alongside Neil Young, Taylor Swift, Florence and th machine and many others we've drawn your attention to in the Bargain Buy pages in recent months.