Graham Reid | | <1 min read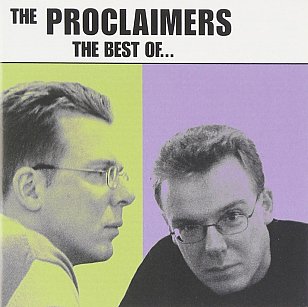 Although in our interview with Craig Reid of Scotland's Proclaimers we acclaim their most recent album Let's Hear It For the Dogs, he and we freely concede most people only know them for one or two songs.,
You know the ones: 500 MIles, Sunshine on Leith and Letter From America.
Of course they appear on this tidy collection released back in 2002 along with 17 other songs drawn from their albums up to that point, plus -- acknowledging their country influences -- their version of Roger Miller's King of the Road and three new ones at that time.
Always more rock than folk, smarter lyrically than many believe and compelling live performers, the Proclaimers deserve to be more hailed for their lengthy catalogue (10 albums now) than just a few songs.
So while we would commend Let's Hear It For the Dogs and their 2012 album Like Comedy, we also note that this compilation pitches in at a rather neat $8 at JB Hi-Fi stores here.

And even if you aren't Scottish, that has to be an appealing bargain . . . and usefully enjoyable homework listening before their New Zealand concerts in a fortnight.