Graham Reid | | 9 min read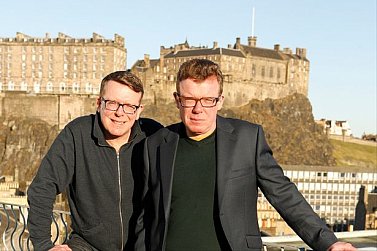 The problem is common enough: The artists continues to make important music and the audience just wants to hear the hit songs from decades ago.
It does seem unusually cruel in the case of Scotland's Proclaimers – twins Charlie and Craig Reid, now 54 – because their latest album Let's Hear It For The Dogs not only contains some of their toughest and most incisive (and rocking) music to date, but it disappeared without a trace in New Zealand.
It is out there on Spotify so people can bone up before their concerts here (see dates below), but you can guess what most people will be there to hear and singalong to: I'Gonna Be/500 Miles, Letter From America, I'm On My Way and all those other songs from 20 years ago.
These songs have taken on a life and meaning of their own – Letter From America even more acute given the Scottish diaspora, and more recently others featuring in the stage play-then-film Sunshine on Leith play.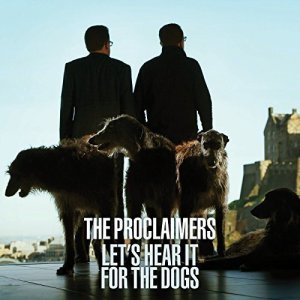 But their newer songs – which will form the bulk of their set says Craig from his 15th floor hotel room in Hong Kong – are really worth hearing.
We talk about those in due course, but Craig -- the son-in-law of Scottish National Party deputy leader and Scottish MP Margo MacDonald -- is enthusiastic about playing for the first time in Hong Kong ("a couple of stadium shows") and also looking forward to playing a full show in New Zealand.
The last time through about six years ago they opened for the B52 on a winery tour but played a truncated set, these will be their first headlining shows since 2002. And they've come a long way since then.
I mention I first spoke with Charlie as far back as '89 – back when Leith was still rather run down, nothing like the swanky place it is these days with acclaimed restaurants and hip apartment – and starting way back seems appropriate . . .
I want to go right back to beginning if you don't mind. Did you ever get the feeling that at one moment, "This is going to work"?
What I remember was that we'd been in bands from about the age of 15 and we broke up the last one when we were about 19 or 20. We started the Proclaimers in '83 . . . and as soon as we started, – the two of us with acoustic guitars so we had to write better stuff right from the beginning -- and the live reactions we got playing to 20 or 50 people were much better than anything before. The harmonies were a bit rough and ready, but they seemed to work straight away.
Did you at some point realise there was the great Scottish diaspora out there.
Yes, we played for about four years as the Proclaimers getting nowhere and we finally got a break and toured with the Housemartins, then we recorded our first album [This is the Story, '87] and that had Letter From America on it. That was a hit in Britain and Ireland, and some places in Europe.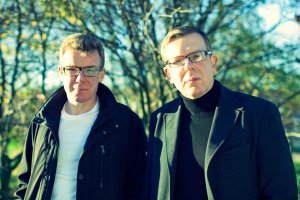 But it was only after Sunshine on Leith [in '88] that we thought we could go outside of Europe and we could think about Australasia and North America.
Then because 500 Miles [from Sunshine on Leith] was a hit in New Zealand and even bigger in Australia we got to go down there. We knew about the Scottish diaspora but we hadn't really seen until we got some success and were able to travel.
You must have had astute management who said, "Boys, if you go there you'll have some success"?
I don't know, our manager is Kenny McDonald – who has been with us since before we got a record deal – but Chrysalis who signed us thought we could do alright on the student and left-field circuit, but then when Letter From America was a hit then everything changed.
And with Sunshine on Leith and what 500 Miles did, it changed utterly. They didn't try to tell us what to do and left us to do the music, and that was a good thing.
It's an odd thing to say, but while 500 Miles gave you a career there's so much more depth to your music. I wonder, when you go on stage these days is there a big disconnect between people like me who listens to your albums as they come along and those who just want to hear 500 Miles?
Obviously we are known, if we are known at all, for one song. Maybe a couple, but worldwide it's one song. We're glad to get out and play for any audience though, like tomorrow when we are playing a stadium, or a festival or nightclub. Many times down the years we've had people come along who maybe only know the one song or a couple, and they get right into what we are doing.Then they buy other albums and see what we've done in the past.
So yes, there is that mass out there that knows the one song and a much smaller audience that knows the body of work we've done in the last 28 years.
You try and build an audience by playing as often as you can and try to get a proportion of those people who only know the one song to get further into what we do.
I want to ask you Let's Hear For The Dogs because songs like What School? Is a very strident song, quite exceptional. Where does that come from Craig?
I started writing this album about two years ago and I had one or two songs. But I met somebody in coffee shop, it was someone I knew, a woman and her husband. She was from the west of Scotland and was talking about living in England and she said it wasn't that kind of "What school did you go to?" thing there . . . meaning you weren't judged on your religion.
That phrase was used, especially in the west of Scotland and more in the past than now, because it means "What religion are you?" Because if you said you went to St Michael's or the local high school then people could ascertain whether you were a Catholic or a Protestant.
My mum told me when she was a wee girl in Edinburgh they'd put rocks into socks and go around asking, "Are you a Mick or a Prod?" Are those -isms and schisms between schools and religion still alive in Scotland today?
It's not as bad as it was but it's still there with some people but it's dying out thankfully. Scotland has changed a lot politically though it's more divided than it's ever been, the Catholic/Protestant thing is nowhere near as bad.
When I spoke to Charlie in about 2002 he had an interesting view about "home rule for Scotland" He said people wanted home rule and were prepared to reject elected English politicians in favour of unelected German bankers. You have always supported the notion of home rule and the SNP (Scottish Nationalist Party). Were you disappointed in the No vote for independence in 2014?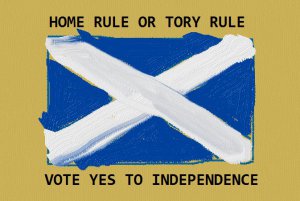 No, that wasn't for complete political independence which is what we are for. Scotland's got a measure of home rule. It did disappoint me because we didn't get it, but it was a higher proportion than what I thought we might get. What has happened since then has made independence much more likely in the future. Of the 45 percent of people who voted for independence, the vast majority of them now regularly vote SNP and they now have the vast majority of MPs at Westminster and there is no sign of that changing.
So to an extent both sides got what they wanted. The unionist s won the vote but they've lost Scotland. Labour has been destroyed by the independence referendum and I'm sure there will be another referendum in the next few years, and we will win.
I think Scotland will be independent within a decade.
That's what I would hope for, I want to go back and live there for a while. What is it abut Scotland that draws people back?
I don't know. Some people leave and are glad to see the back of it and never go back and it doesn't bother them. But for others, Scotland has a very strong culture and identity and that probably draws people back.
The Irish have sold their culture worldwide much better than Scots have.
Oh yes (laughs)
Let me ask you about some songs on Let's Hear It For the Dogs: In My Home, I love that sound . . . do I dare say Phil Spector to you?
Oh yes. Dave Eringa produced the record and that I think was the only one where he changed it from the way Charlie and I had done it on the demo, the rest were pretty much as on the demos with the band adding their contributions. But In My Home it's a ballad so he said let's try it like that and it was very effective.
And also Tuesday Afternoon, I'm a romantic at heart and that is beautiful. Is that one of yours?
I'm very proud of that one, I think it's one of the strongest on the record. We play most of the songs from the new album on this tour – we don't play the same ones every night but most are played over the course of three or four nights – and Tuesday Afternoon is played a lot. It really works as a live song.
One more from the album, Forever Young? That's a courageous title to adopt if nothing else.
Yeah, but it's about the myth of always being young and having younger people about you. You kid yourself on that that's keeping you young, but it isn't really. It's often more fun.
You also wrap it up in a rock'n'roll version of the Searchers.
Aye, I can hear that. You're right there.
You are constantly touring, the schedule seems like 70 shows in the past few weeks. What is your regime? Are you clean and sober, do you work out, do you have a cup of tea and go to bed early?
I got drunk last night and went to the gym this morning! I do run but in somewhere like Hong Kong which is so polluted if you've got a gym and a treadmill you use it. I ran five kms this morning because we were drinking last night. I do both, get drunk and take regular exercise.
You've got to do both when you are on the road. And we are out a lot, I think we are doing more shows this year than last, over 80s shows I think. After New Zealand it's Dubai and Doha, then Britain and Europe right through the summer and finishing up in North America in October, that will be the last gig. It's pretty heavy but we party and do exercise.
Did you ever think for a moment in 1983 you'd be going t o a place called Doha? I bet you couldn't have pointed to it on a map.
No, I'd never heard of it, didn't even know it exists.
A big expat audience I guess?
Yeah, we've done Dubai before a few times – lots of British, Irish, Kiwis, Americans and Canadians – but Doha is a first, never been there.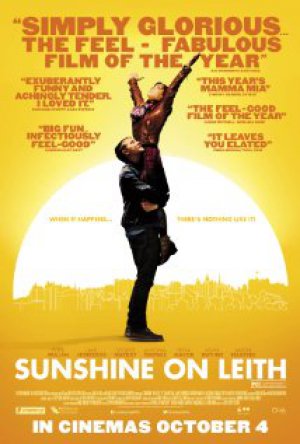 There was a lull for you in album sales about a decade ago but it seems it has bounced back, did the stage show and film Sunshine on Leith mean a real injection?
It was but it had been happening for a good number of years before that. We didn't put any records out between 1994 and 2001 but since then we've put albums out regularly and toured most years, and we built up a live audience which is much bigger than the one we had when we were having hits in the early days.
It was happening anyway but the stage musical and then the film brought us to a much wider audience, especially families.
That must have been a shock, here are songs you wrote all those years ago given a second life . . . did it surprise you that it became this whole other thing?
Yeah, the initial surprise was when the musical was done in 2007 and the repertory theatre said they were going to do it. We thought it would never get done but they did for a week in Glasgow, Edinburgh, Dundee and Aberdeen. It pretty much sold out everywhere, then they did an even bigger production two years later and then a third production a year or two after that.
By that time it was established in Scotland and then they decided to make the film and got Dexter Fletcher to direct it and with Jane Horrocks and Peter Mullan and some fantastic young actors.
They had to take it down from two hours and 20 from the stage show to one hour 40 and he did it really well . . . and it has brought us to a much wider audience.
I'm going to get a wind up in a minute so let me ask, where do you live these days?
Still in Edinburgh and Charlie is still in Edinburgh too.
THE PROCLAIMERS NEW ZEALAND TOUR