Graham Reid | | <1 min read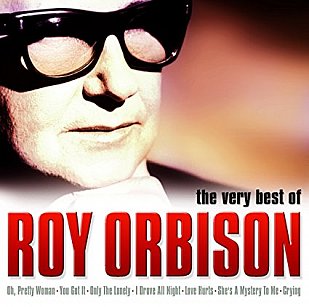 It goes without saying, surely, that everyone should own some cornestone Roy Orbison songs, if not the excellent Monument Years box set.
Orbison was a genius when it came to conveying pain, hurt and even self-pity (but without the lachrymose overkill of someone like Johnny Ray).
Orbison's hurts were mature and deep, but also just below the surface. And with his dramatic voice he conveyed them like few others.
"Roy Orbison singing for the lonely", as Springsteen so aptly put it.
This non-chronological 24-song collection scoops up hits from the Fifites through to his career resurrection with the Traveling Wilburys.
It's a fair swathe of Roy, but then again you can never really get too much.
Here's your starter course anyway.
Have tissues handy.

And why do we mention it now?
Not because he has been dead almost 30 years (really, almost 30 years?) but because this disc is one of an absurdly cheap deal at JB Hi-Fi stores right now.
You can pick this up and something else (the Flashdance soundtrack; the best of Hall and Oates, Aerosmith or Elton John etc) for just $15.
Now that is a Bargain Buy!