Graham Reid | | <1 min read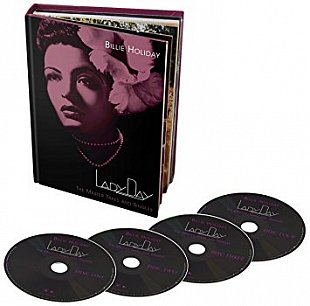 Although we have previously drawn attention to the excellent and modestly priced record ($25) of Lady Sings the Blues as one of our Hi-Fi Vinyl selections, we can't help but point to this four CD set with a 40 page booklet.
As with many jazz singers, the great Billie Holiday probably recorded too much and so some of the tracks here don't enhance her reputation that much, if at all.
But of course there are numerous gems (and ones which would become personal favourites) among the 80 songs here, although Strange Fruit -- which Columbia wouldn't let her record and so appeared on the Commodore label in '39 -- isn't among them.

No matter, you have it on the Lady Sings the Blues album anyway, right?
So here is a lot of the great Lady Day and the good news is this package is just $40 at JB HiFi stores here.
For other Bargain Buy CDs have a look in our files here.