Graham Reid | | 1 min read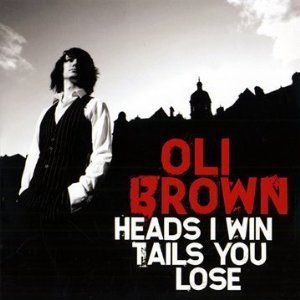 The blues goes in cycles of visibility: there were those great days of the late Forties/Fifties in the South and the early Sixties in Chicago; the British blues boom of the early/mid Sixties (John Mayall, Clapton, the first Fleetwood Mac etc) and then . . .
You can tick them off just by a name alone: Alligator Records (Hound Dog Taylor and the like); George Thorogood; Stevie Ray Vaughan; Bonnie Raitt; Robert Cray; the return of John Lee Hooker; Jeff Healey; the Fat Possum label; Derek Trucks . . .
Every six or seven years the blues comes back into the foreground via some artist who steps beyond the pack to capture the spotlight.
Right now this hot young, good looking Bieber-haired player out of the UK -- who is barely 21, slightly older than Clapton when he joined Mayall's Bluesbreakers -- has been capturing attention for the maturity of his guitar playing and singing which has got him signed to the Ruf label out of Germany alongside the likes of Big Daddy Wilson, Carolyn Wonderland and Walter Trout.
Although he writes most of his own material (a couple of co-writes with Mike Vernon) it is his covers where we can also hear how wide his listening appreciation is: he delivers a beat-driven version of Fever with Jimmy Smith-styled organ and picks up Bill Withers' No Diggity.
Brown doesn't have much vocal range but by shuffling the pack here he keeps your attention -- after the workmanlike Evil Soul he steps to Stevie Ray Texas-territory for Makes Me Wonder, drops back a touch for the gritty Keeping My Options Open then right down for the more pop-influenced ballad Speechless, back up a notch or two for Fever and so on.
When he's at his best -- the spare pop ballad Not a Word I Say at one end of his spectrum, the seven minute guitar stretch on Love's Gone Cold at the other -- you can hear a player of great potential (he's only 21 remember) -- so if he's a little less impressive in other places you know that, like Trucks, he's someone worth keeping an ear on.