Graham Reid | | <1 min read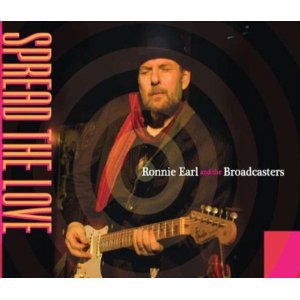 Blues guitarist Earl opens this typically free-wheeling, jazz-inflected instrumental album with a swinging treatment of Albert Collins' burning Backstroke -- then gets into a low mood on Blues For Dr Donna before the Hammond organ of Dave Limina kicks in for the sultry, midnight groove of Chitlins Con Carne . . . and we away go on another enjoyable ride where the spirits of Jimmy Smith and Otis Spann are as evident as those of Roy Buchanan (that troubled holy drinker) or the early Allman Brothers.
Earl is a blues guitarist who long ago learned the emotional power of restraint -- he rarely goes the whole kiss-the-sky but rather lifts you gently to the clouds -- and here the delicate tone-poem of Christo Redentor, the eight minute Skyman and absorbing Eleventh Step to Heaven remind you of the beauty of blues guitar.
He's also something of a populist -- the lightweight Happy here sounds like its designed to get the hands clapping -- but he never fails deliver an album of diversity but enjoyable coherence.
Good enough, but perhaps a bit too safe and middle-aged for some blues aficionados would be my guess.
Like the sound of this? Then check out this.