Graham Reid | | 1 min read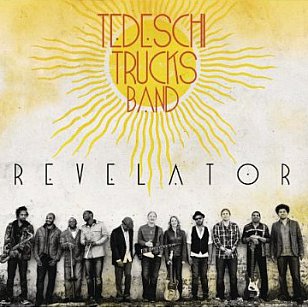 Anyone who caught the husband and wife team of Derek Trucks and Susan Tedeschi in New Zealand recently were perhaps familiar with guitarist Trucks' impressive Allman Brothers/Eric Clapton pedigree, but she came as something of a surprise to most.
Looking like what Americans call a "soccer mom", the slight Tedeschi could sing like Bonnie Raitt and sometimes edged as close to Janis Joplin as dammit. It was quite something to hear -- and she seemed to grow physically bigger as the night went on.
A number of songs on this album were essayed on the night (the memorably aching Don't Let Me Slide and the Indo-blues These Walls among them), so this will be essential for those who caught the show. Those who didn't should be equally seduced if soulful blues with a slight Southern country edge is of any appeal.
Midnight in Harlem here is among the standouts, a soul-blues ballad which Tedeschi owns the first half of, and then Trucks takes over for a winding solo. There's also a big band on hand here (11-piece, horns and keyboard players) which give some punchy Southern soul-funk elements. Sort of Muscle Shoals-cum-Allmans, which is a damn fine sound.
And you know the confidence here when they write an original entitled Ball and Chain (sharing its name with the Big Mama Thornton/Janis Joplin classic).
Not everything works (the ballad Until You Remember peaks too early in its six minutes) but from Midnight in Harlem to the earthy and raw Learn How to Love and wah-wah funk on Love Has Something Else to Say (not to mention the quiet Shelter at the end, and the hidden guitar track afterwards) this covers a lot of territory and emotional changes, and confirms these two (and their fellow travelers) are well ahead of the pack.
Like the sound of this? Then check out this.