Graham Reid | | <1 min read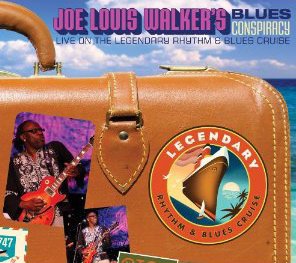 That this was recorded on a Caribbean cruise might tell you all you need about its crowd-pleasing nature. But Walker's guests (guitarists Johnny Winter, Tab Benoit and Duke Robillard, Watermelon Slim on harmonica among them) get away serious six-string savagery and down low dirty vocals.
Yes, crowd-pleasing – but songs like A Poor Man's Plea with Kenny Neal turn the cruise ship lounge into a smoky Chicago bar.
Unpromising title, a cover which suggest something more like Jimmy Buffett margarita-mellow and an unpromising opener (the lumpy Slow Down GTO where all the crowd pleasin' flashy stops are pulled for effect) . . . but a rather better blues album than you might think.
Makes you want to a book the cruise, that's for sure. There are a lot of Elsewhere favourites on the stage.
Like the sound of this? Then check out this.