Graham Reid | | <1 min read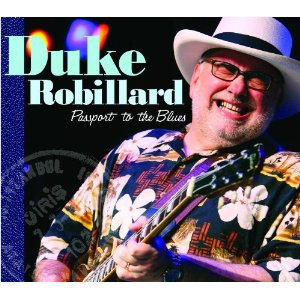 Multiple award winner Robillard founded Roomful of Blues in the late Sixties, was in the Fabulous Thunderbirds and has been playing for more than four decades, and shows no signs of slowing with this fist-tight collection of (mostly) originals.
He's toured with Tom Waits (an influence on the gritty Hong Kong Suit, and whose Make It Rain gets covered) and nods to Willie Dixon on Rhode Island Red Rooster -- but he is also a man of this world (one track is Text Me) and he opens with Working for My Uncle which is about a recent tax problem.
Not a stone cold winner, but serious blues with sinew, guts and a funny bone.
Like the sound of this. Try this.