Graham Reid | | <1 min read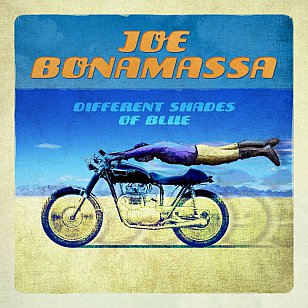 Astutely released today in advance of his sole New Zealand concert in Auckland tonight, this is the first album by acclaimed American guitarist/singer Joe Bonamassa featuring all his own compositions.
That's surprising given he has quite a body of releases behind him, but as always he refers to the past and the masters: the two-minute opener is the Hendrix-referencing Hey Baby/New Rising Sun followed by the equally Jimi-enthralled Oh Beautiful when the wah-wah kicks in and his finger fly across the fretboard like man possessed.
The album's title is telling in that here he really does take an inclusive view of the blues landscape from horn-honking up-steppers (Love Ain't A Song), nods to Texas boogie (Living on the Moon), gritty Chicago-styled crunchers (Heartache Follows Wherever I Go) and furious Elmore James slide-meets-Nawlins piano (I Gave Up Everything) into Southern soul-funk flavours (Trouble Town) . . .
The title track sounds a bit MOR Eighties rock (it is co-written with James House who has unleashed his inner Journey/Kansas).
One of the delights throughout is the keyboard playing of Reese Wynans who bring heart to proceedings, nowhere more so than on the final song So What Would I Do which is a standout as Bonamassa gets right inside the aching vocal and -- with strings -- lets the space and restraint carry it as the spirit of BB King hovers overhead.
There is an Elsewhere interview with Joe Bonamassa here