Graham Reid | | 3 min read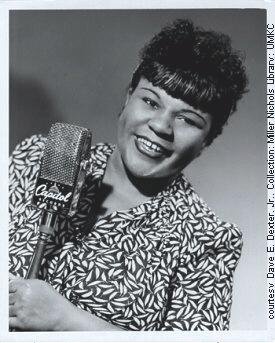 At the time of her death in 1958 at age 56, blues singer and pianist Julia Lee – who had started her career at 16, worked with the young Walter Page (bass), saxophonist Benny Carter and others around Kansas City and used Jay McShann, Red Norvo and other name players on some of her sessions — was largely overlooked.
And after her death, until Britain's Charley label released the 16 song compilation Tonight's the Night in '82, she was neglected.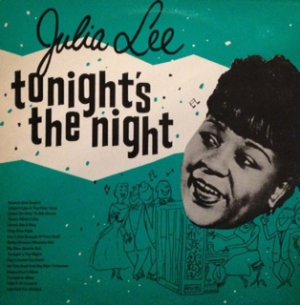 She was certainly popular in her career, largely for her "dirty blues" on songs like her mildly suggestive original Come On Over to my House with Jay McShann's Kansas City Stompers, the more obvious Don't Come Too Soon, My Man Stands Out, All This Beef and Ripe Tomatoes and so on.
Ironically it was one of popular music's most reviled men, Capitol Records' Dave Dexter Jnr – who refused to release the Beatles early single in the US then subsequently cobbled together terrible album for the American market — was a huge fan and made sure Lee recorded.

Dexter was a jazz man at heart (which explains why he simply didn't get pop) and as a young man he met Lee when she was playing the KC's Tap Room.
She's previously been in her brother George's Novelty Singing Orchestra (which had been the training ground for the young Lester Young and Charlie Parker among others) and she'd even recorded with them.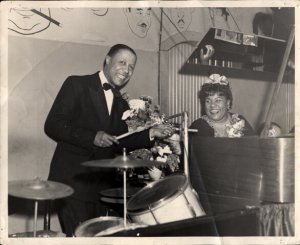 But after she left the band in '33 she held a residency at the Tap Room, but Dexter didn't forget her and 11 years after they first met — and 15 after the sessions with her brother's band — he got her into the studio again.
Lee had a broad if not deep reach: She covered standard blues (Trouble in Mind), boogie, party songs (Last Call For Alcohol) and those rude blues for which she is, perhaps unfairly given her scope, most known for today.
If she is known at all.
She enjoyed a brief period of popularity on the charts. Both Snatch It And Grab It ('47) and King Sized Papa (the following year, with Carter delivering a concise solo) topped the r'n'b charts. And other songs (the rollicking original Gotta Gimme Whatcha Got which is a whisper away from early rock'n'roll, I Didn't Like It The First Time and My Man Stands Out) were all very successful.
She also had one high-profile fan in President Harry S Truman – also born in Missouri – who was one of the guests at the White House Press Association dinner in '49 when she performed.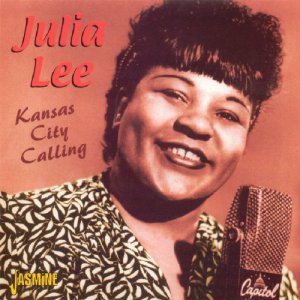 She sat beside him at the piano and taught him some boogie woogie figures.
Lee came from a musical family (in addition to older brother and saxophonist George, her father was a violinist) and as a young girl she had piano lessons from Charlie Watts and Scrap Harris who had been taught by Scott Joplin.
Which perhaps explains why she could effortless roam across various styles, although she seemed to lack much in the way of other ambition. She was content to stay in Kansas City despite trips to the West Coast for sessions at Capitol with Dexter.
Her humour and warm delivery in those rude blues makes them seem less salacious than they might have been in other hands. And I Didn't Like It The First Time is, ostensibly at least, about the taste of spinach.
Well, yeah. In truth it's still one of those songs she said were "songs my mother taught me not to sing".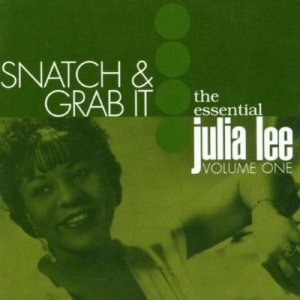 Julia Lee's much overlooked catalogue has enjoyed something of a rediscovery in the past 15 years. There is an excellent 24-song collection Snatch and Grab It and she is also on Spotify
And of course individual songs have appeared on collections of "dirty blues".
But a fair hearing of her small but interesting catalogue would acknowledge that she was also bigger than being in that niche.
On her death her longtime friend and one-time manager Milton Morris said, "A few years from now people will start missing her and she will become a legend".
That hasn't happened, but there's plenty to enjoy in discovering Julia Lee.
This article was prompted by the record Tonight's the Night mentioned above being in a box of wonderful old vinyl sent to me by an Elsewhere subscriber. Thank you Joeke, I am working my way through the pile and more such articles or songs From the Vaults will appear because of your generous gifts at Elsewhere in the near future. We've already featured others.