Graham Reid | | <1 min read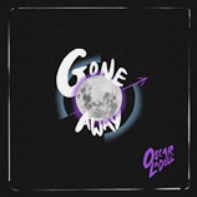 Born in the US and raised in Dunedin, 21-year old Oscar LaDell is a blues-inclusive player whose reach is from deep'n'gruff and convincing Howling Wolf/Chicago blues with brutally distorted guitar (the title track opener), through smoother soul-blues (the
Sam Cooke
/
Jesse Belvin
sound of Stone Man, the falsetto, wah-wah funk-blues of Time for Love, pub-pleasing blues like One More Time and accessible material with its reference points in the Alberts, King and Collins.
Walk Away would be, in a re-recording, a snappy and very catchy radio song but here – and in a few other places – his female backing singer is a serious distraction.
LaDell sounds a precocious talent who can undeniably play blues and rock across the spectrum (the lovely Driftin' Through Time shows another side of his playing and personality) and as a restrained showcase this is a highly promising debut from a young artist who will doubtless develop a broader lyrical palette as time goes on.
Just about everything else seems to be in place and confident.
.
You can hear this album at Spotify here