Graham Reid | | 4 min read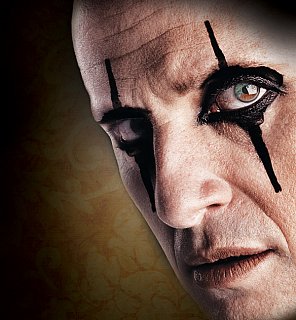 Ten days out from Christmas and little more than a fortnight before the 2012 Sydney Festival opening night and director Lindy Hume seems almost unnaturally relaxed.
Might have been the massage, she laughs.
At this point, aside from the usual crises which hit at the last minute, she admits there isn't a lot she can do but let things play out for this – her third and final – festival as director.
While her predecessors all extended their three-year contracts and she has loved the experience, Hume is candidly itching to get out.
As someone who graduated in arts administration and opera production (but was "a terrible dancer"), she says she "misses being in the rehearsal room".
"The interesting thing about this [Sydney] job is it so huge you can't be directing other things. This is too full-on, it is a straight-up, full time job."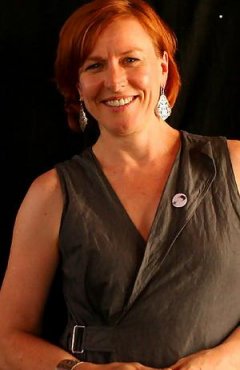 But now – the festival behind her – she is out there, back in the rehearsal room as director of Opera Queensland ("part-time which I am thrilled about") . . . and directing of the forthcoming NZ Opera production of Verdi's Rigoletto (see dates below).
And this classic story of the venal, powerful and corrupt Duke of Mantua and his lustful urges, is no ordinary production.
"Well, it's set in Berlusconi's cabinet," she says laughing loud and long.
"So that's a start."
Yes, she admits she was "pissed off" when the notorious Italian prime minister stepped down in November last year, "but by the time we get it on stage he'll have done something else. He'll be back."
She directed a previous but rather unsatisfying production of Rigoletto, in Houston where she inherited the setting, but this contemporary setting struck her as exciting and even a little obvious.
"Every time I looked at Silvio Berlusconi's bunga-bunga parties and his crazy world I thought, 'There is Rigoletto'. There is your corrupt, violent, ridiculously fake-tanned duke with his mafia connections and his media empire, who couldn't give a shit and had women everywhere, underage women, putting women in his cabinet . . .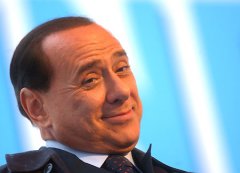 "It just seemed like an opera to me, so when [NZ Opera general director] Aidan Lang rang me about it, I said, 'Can I do it in Berlusconi's cabinet?' and in the same phone conversation we agreed to do it.
"The whole thing is recognisably contemporary. It is a very elegant production, uses video and contemporary theatre-making technologies, and is very cool."
With stage design by Melbourne's Richard Roberts with whom she has worked previously, Hume is excited about this edgy treatment of the opera. It is one of the productions which has seduced her back into a world she has felt removed from.
"I can't honestly put my hand on heart and say I'm going back without trepidation. I am a very different person and programmer now, and bring a very different philosophical view about audiences and community. I think however I was always inclined it the direction of looking beyond the confines of the opera community.
"The problem is that opera has to make itself relevant to people, and that for me is the big challenge. It's also however still a place where simply extraordinary music and performances can happen, and it's about sharing that."
In her roles as festival director and her travels Hume has encountered worlds of music and performance beyond those which most opera people and companies normally encounter. She speaks as easily and enthusiastically about the ambitious stagings by the American alt.rock band Lambchop as she does about the thrilling beauty and hypnotic power of The Manganiyar Seduction from Rajasthan.
She has seen the epic narratives and grand scale of work by artists across the whole spectrum which can only be described as "operatic". For many indie artists and performers, she says, their thinking is often on a huge scale and is simply a different version of what it is that she has done.
"What I want to do will be about opening that up. The 'hard core opera experience' is just one of many possibilities in the scope of an opera company. I'd like to get Lyle Lovett to write me an opera," she says, namechecking the American country singer. "He's got such fantastic urban poetry that no one else has touched on.
"Opera people need to get out to different kinds of programmes – and opera also needs to be in that space."
A scan of Hume's career – 50 operas in Australia, productions in Europe and the States, and Lucia di Lammermoor in New Zealand in 2007 – suggests if anyone has the vision and energy to be restlessly creative and ambitious for the art of opera, it is her.
She sees classic operas in the manner of Shakespeare's plays, malleable material which can be made exciting and relevant while still being loyal to their greater truths. And she's itching to do it in Queensland, New Zealand and elsewhere.
"I'm looking forward to what they call 'a portfolio career' where I do a bunch of different things," she laughs and says by being only part-time in Queensland she can explore other opportunities.
"I love Brisbane which has a boldness and audacity, and an appetite for modernity. That's a good headspace for me to be in.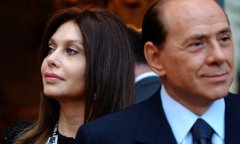 "But I'm hoping for a more strategic relationship between New Zealand Opera NZ and Opera Queensland, and I'm talking to Aidan about that. We are really excited about the possibilities of sharing productions and ideas, of being more cognisant of the broader Australasia region.
"It doesn't make any sense for Australia and New Zealand to be so separate culturally."

And she should know. As I'm leaving we stop and chat about certain restaurants on Ponsonby Road where she feels right at home, and of the Christmas lights down Franklin Rd which she just loves.
Lindy Hume is an opera director with a common – and uncommon – touch.
RIGOLETTO: NEW ZEALAND OPERA DATES
June 15 at 7.30pm; June 17 at 2.30pm: ASB Theatre, Aotea Centre.
There is a review of Rigoletto here.