Graham Reid | | 3 min read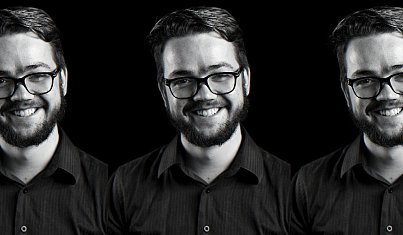 Okay, here's something you could never have anticipated: Oscar Wilde's play The Importance of Being Earnest set in a Fifties gay club with songs by Cher . . . in a Motown style.
That triangulation – Wilde, Cher, Motown – doesn't come together that often.
And did we mention it's an all-male cast with an all-female five-piece band?
Of course it goes without saying that the musical director for Earnest as it is called, Robin Kelly is . . .
A mild manner cancer research diagnostician by day and something else by night?
"Yes," laughs Kelly who has a background in molecular biology and holds a B.Sc.(Hon) in it from the University Auckland. "But also mild mannered by night, although working in a very different industry. The day job involves a small team looking to develop better prostate cancer diagnostics."
As interesting as that is, we're not here to talk about that but rather this alarmingly silly, fun and clever production (dates below), and also how Kelly got into this strange world.
"I started at university and a friend who was a singing teacher at the high school I attended was in musical theatre in the community. So I played piano there and theatre was a very overwhelming and entrancing world to work in.
"I got into playing for shows and my classical piano training helped because I could go in and play for auditions. So I started doing that more professionally for companies like Silo and ATC [Auckland Theatre Company] and then founded a company with my partner to produce a show The Last Five Years which is a great musical by Jason Robert Brown. That had Jennifer Ward-Lealand directing."
If we check the small print on many recent theatrical and musical productions we can see Kelly's name there: He was assistant musical director and vocal coach on the recent Brel production which featured Ward-Lealand, Shihad's Jon Toogood, Julia Deans and Tama Waipara; did the same for Deans' recent presentation of Joni Mitchell songs; was musical director for Fitz Bunny; Lust For Glory; has worked as tutor for the national Youth Theatre . . .
And so much more. So was working in community theatre a bit like Waiting for Guffman?
"Yes, there were many times you'd look around and think, 'Yeeess' "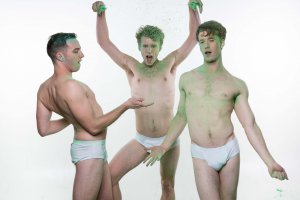 But now it is Oscar-meets-Cher-meets-Motown?
"When Ben Henson the director came to us with this . . . and when you first hear it from him . . . you are a bit gobsmacked: It's The Importance of Being Earnest but it's an all-male cast with the soundtrack of Cher. It's a personal thing for him, Cher is what his mother played while cleaning the house on a Sunday morning so it's something he grew up with.
"So we jumped in because it sounded fun. I read all of Oscar Wilde's plays at school but with Ben's vision and some of this music it is just joyful.
And, dare we suggest, a little bit camp?
"I think 'a little bit' is a vast underassessment, it is high camp. Absolutely. Although there's no glitter . . . yet. It's very farcical and camp but it's also pulling the text apart in ways which are quite enriching.
"There are lots of clues within the text and the more you delve into it you realise how much this was a camp play of its time, all the in-jokes for the homosexual set who were watching it."
It is small but professional cast ("although they don't get paid professional wages") but Kelly says although some of the actors have beautiful voices "singing is very vulnerable and scary for actors, so a lot need help with that".
The call was made early that it not be drag, "but there is one character who plays Lady Bracknell and he's a drag performer in the club, but it's the end of the night and he's out of costume, although he does a very fabulous evening gown he is wearing".
The music of Motown comes as second nature to Kelly who plays piano in the group Motor City Family Funk, a nine-piece Motown covers band which plays corporate functions and was inspired by the film Standing in the Shadows of Motown.
But right now the 10-night season of Earnest is all-consuming.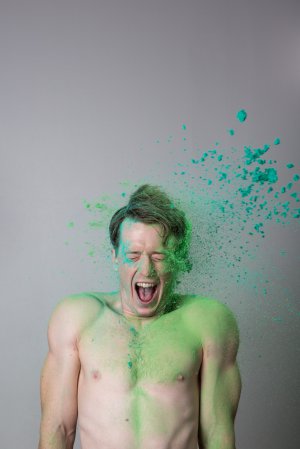 "There's a lot of love has to go into it and you can't force people to work fulltime on it . . . but we've had what I call our first stagger-through and people were laughing a lot, so it was great.
"And there are other musical bits and pieces we are playing with along the way at the moment.
"If you think of Wilde as being wordy and dense, this is very much physical and performed.
"It's in thrust staging so the audience is on all sides.
"And because it is set in a Fifties underground gay club there's the opportunity for some of the cast to be sitting among the audience.
"So there are nods and winks . . . and a very vibrant staging"
Earnest is at the Q Theatre Loft, 305 Queen St, Auckland from August 27 – September 6. Performances Tuesday - Saturday at 8pm, Sunday 7pm. For more information or bookings go here.