Graham Reid | | 5 min read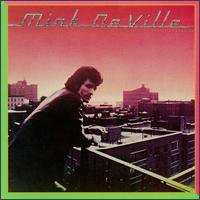 The curious things about the life of Willy De Ville was not that he succumbed to pancreatic cancer in early August 2009, but that he had lived so long. He was 58 when he died -- but from the time he appeared on the post-punk New Wave scene in New York in the early Eighties he seemed to be destined for a short but bright flight.

He was junkie, his first wife would pull a knife on rock journalists at any perceived slight, and with his high cheekbones and lupine features Willie was every inch the suave Hispanic street hustler.

In London at some time in the early Nineties I was talking with Ed Bicknell who had managed Dire Straits and was still looking after Mark Knopfler's career.

By this time the Straits were over and Knopfler was doing movie soundtracks and, improbably, producing albums: he had recorded Miracle with Willy and although the album was considered a breakthrough, it hadn't been the easiest of sessions.

Bicknell told me how Willy was so wasted that all they could do was write his lyrics out one line at a time for him to sing. Someone in the studio would point to him when he was needed to do the line and afterwards he'd crash again.

But Miracle, the first album under his own name, took Willy to new heights of acceptance when one song off it, Storybook Love, was used in the Rob Reiner hit movie The Princess Bride. The song was nominated for an Academy Award (it didn't win) and Willy performed at the Grammys.

Oddly enough, the sentiments of that song were pretty much Willy's forte: for all the tough attitude he was a romantic at heart and his early ballads on the first three Mink De Ville albums -- Cabretta in '77, Return to Magenta of '78 and Le Chat Bleu in '80 -- are outstanding: Guardian Angel, "A" Train Lady, Just Your Friends, I Broke That Promise, Just To Walk That Little Girl Home . . .

These were songs grounded in the legacy of the great Doc Pomus (a co-writer on Le Chat Bleu) and the Brill Building. They seemed to beamed straight from Spanish Harlem, Fifties r'n'b and soul, and a touch of Phil Spector.

Willy was the sum of many influences.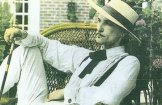 Ironically, although he looked like he had come from the tough streets of Spanish Harlem as a rock'n'roll hustler, he was of Native American, Basque and Irish ancestry and had been born William Borsey Jnr in Connecticut.

But he reinvented himself with style and by the mid Seventies, after time in London and San Francisco looking unsuccessfully for like-minded musicians, he settled in New York. He formed the magnificently named Mink De Ville (sort of smooth, cool and exotic sounding) which became the house band at CBGBs just before the whole New Wave scene of Talking Heads, the Ramones and Blondie broke.

At the time the band was more rock'n'roll than Spanish soul but when they were signed they delivered the extraordinary Cabretta where Willy's aching ballads sat sometimes uncomfortably alongside the more heads-down Fifties-framed rock'n'roll.

That was to be the pattern over those first three albums and although Spanish Stroll off the debut was a minor hit, Mink De Ville never broke through as they deserved to. Maybe it was the knife-wielding wife, maybe it was Willy's dependency, maybe it was because everyone preferred hip Talking Heads and beautiful Blondie?
In truth, Willy was old wave at the time New Wave. For him the past was a beautiful place full of promise and great source material. Like Springsteen, Willy looked back to classic songwriters. Which is maybe why he appealed to rock writers more than the rock audience.
But Mink De Ville achieved critical acclaim and the respect of their peers, although there were diminishing returns: after that trilogy of intermittent greatness Willy seemed slightly adrift and went to Muscle Shoals for the Sportin' Life album and London for Miracle. He finally settled in New Orleans where for many years he felt entirely at home.

He recorded in Los Angeles, enjoyed minor successes in Europe, and in this period his finest album was Loup Garou of '95 which was steeped in the spirit of New Orleans but also featured a duet with Brenda Lee.

Things were never easy for Willy however: he shifted from one major to another and then onto smaller and smaller companies; he remained a heroin addict until 2000; his second wife committed suicide (he discovered her hanged); got in car accident and had to walk with a cane; got into his Native American heritage and shaved his hair into a Mohawk (he looked junkie-terrible); remarried and returned to New York . . .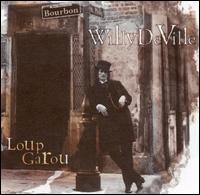 And all the time he continued to record to greater and greater public indifference.

Loup Garou is arguably his best album of the solo years, but Return to Magenta gets the Essential Elsewhere nod for its classic balladry and hard-edged New York rock.
At the time it was criticised as being too similar to the debut, but distance allows you to appreciate the more mature song writing in the ballads (the string-soaked Guardian Angel, the lovely "A" Train Lady, the Spector-like Just Your Friends with clacking castanets) where you can hear Willy connect to the spirit of Ben E King and the Drifters/Arthur Alexander/the Ronettes.

And on the gritty guitar-driven up tempo songs he's a Mean Streets rock'n'roll gunslinger not to be messed with. Steady Drivin' Man hooks into Bo Diddley/Chuck Berry boasting.

With Dr John on piano (check the funky Easy Slider) there were early hints that New Orleans might be where he was headed. Doc Pomus wrote the liner notes and the gorgeous I Broke That Promise is infused with the spirit of his Save The Last Dance For Me.

Produced by Jack Nitzsche, one of Phil Spector's proteges, this has the sound and feel of an earlier time than the New Wave era in which it appeared.

In truth, the debut album Cabretta is just as essential, and so is the follow-up Le Chat Bleu (they were conveniently packaged as The Originals in the early Nineties).

You barely slip a shiv between them if you are looking for the early genius of the late Willy De Ville.
These Essential Elsewhere pages deliberately point to albums which you might not have thought of, or have even heard . . .
But they might just open a door into a new kind of music, or an artist you didn't know of. Or someone you may have thought was just plain boring.
But here is the way into a new/interesting/different music . . .
Jump in.
The deep end won't be out of your depth . . .