Graham Reid | | 4 min read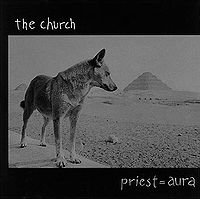 With the luxury of time, lowered expectation and some haze-inducing drugs, a kind of sublime, relaxed psychedelia can be the happy result. As in the case of this album by one of Australia's finest bands of the Eighties and Nineties.

When the Church emerged out of Canberra in the early Eighties they had some of the guitar jangle and post-punk Petty-cum-Byrds which later identified the "paisley underground" movement out of California (Red Kross, the Dream Syndicate).

That the Church had come to this style independently and earlier (and came from Canberra) was an early clue that here was a band of singular thinkers.

Their early single The Unguarded Moment, a Beatlesque '66 track which included a guitar solo that spiralled up and out in the manner of Roger McGuinn-meets-Tom Verlaine of Television, stands as a highpoint of jangle-pop.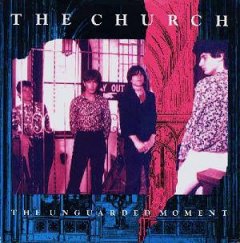 But the band moved on quickly.

With two songwriters, Marty Willson-Piper but mostly Steve Kilbey (along with longtime guitarist Peter Koppes), the Church had its own creative core.

As they progressed through the Eighties enjoying considerable critical success (critics took them very seriously indeed), their sound progressed into tougher rock'n'roll but also a more spacious, elegant and mysterious kind of pop-rock which sometimes included synthesisers, but rarely over-utilised them as many bands did in that period.

Albums such as the string-coloured Heyday of '86 and Starfish two years later (which included their classic, dreamy single Under the Milky Way) confirmed their status as innovators.

But there was always the sense -- and the band certainly made their dissatisfaction clear -- that using unsympathetic outsiders (Nick Launay who mixed Séance of '83) or recording in Los Angeles (Starfish) was not how they heard themselves.

They'd also had their own internal troubles and Willson-Piper had quit during an '86 European tour supporting Heyday after disagreements over Kilbey's increasing authority within the band.

Kilbey had been writing most of the material to that point, but their reconciliation meant more collaboration -- and the result had been the musically and commercially successful Starfish which went to number seven on the Australian charts and sold 600,000 in the States.

Their album Gold Afternoon Fix of '90 however -- again recorded in LA with the businesslike Waddy Watchel who had been on hand for Starfish -- was their nadir when it should have sent them into world-beating status.

It did well enough -- it went to 10 on the Australian charts and sold 250,000 in the US on advance orders -- but the band were understandably dismissive of its clinical sound.

Defeated and disappointed as well as tired from touring on the back of an album they were unhappy with, they went back to Sydney's Studio 301 and in lengthy and relaxed sessions (and apparently encouraged by opium) they began an album where the music flowed effortlessly in a dream-like state and the lyrics were elliptical and allusive.

Songs seemed to refer to mysterious, unresolved and Dylanesque narratives, the music worked up from improvised fragments and the themes came from one-word titles that Willson-Piper came up with in the manner of Brian Eno's provocative Oblique Strategies as prompts to creativity.

Gavin MacKillop's cinematic but sensitive production allowed for a warm and sumptuous sound.

The result was Priest = Aura.

Lush, languid and ethereal, the album was largely made up of opium-influenced atmospheric pieces by Kilbey, four of the 14 tracks stretching past the six minute mark and Chaos spinning out to nine and a half minutes.

It still sold over 200,000 in the US but back home the critics were divided and the wider public which had embraced the Church from their jangle-pop and ragged rock days were bewildered.

It also arrived just as grunge from Seattle was washing over the rock landscape and music like the Church's which sounded uncommitted, indifferent and emotionally detached wasn't fashionable.

Priest = Aura was, as they say, "a commercial failure" and given the effort they had put into it, the band was jarred by the indifference.

It might have been their musical highpoint to date, but it also lead to the end of the Church as they had been.

Guitarist Koppes quit before they could tour in support of it, as did drummer Jay Dee Daugherty who had been recruited in from the Patti Smith Group when former drummer Richard Ploog had signed out.

The band was down to the duo of Kilbey and Willson-Piper and although the Church would reappear in name on other subsequent albums, Willson-Piper and Kilbey would increasingly produce solo albums.

Kilbey later described Priest = Aura as "the best album that the Church as the Church had ever done" and Willson-Piper said he thought it was "too bent" even for the fans.

"Instead of seeing it as an interesting rock record, the critics saw it as a pretentious record. And the public saw it the same way."

Their reunion shows have always seen them reappraised and acclaimed anew -- but Priest = Aura, their most challenging and successful album, still divides fans although the critics have swung around in recent years.

Alluring, oblique, mysterious and quite a trip at 65 minutes, Priest = Aura is an album which repeatedly gives up its soft, dark, slightly menacing, enduring and endearing magic.
Marty Willson-Piper is interviewed here.
These Essential Elsewhere pages deliberately point to albums which you might not have thought of, or have even heard . . .
But they might just open a door into a new kind of music, or an artist you didn't know of.
Or someone you may have thought was just plain boring.
But here is the way into a new/interesting/different music . . .
Jump in.
The deep end won't be out of your depth . . .