Graham Reid | | 5 min read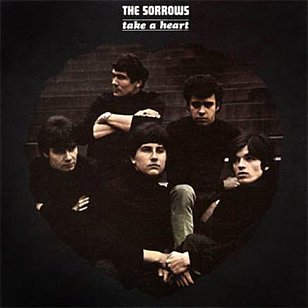 Just as the Beatles '64 album With the Beatles defined the sound of Beatlemania, so too its album cover became iconic and an emblem of the era.
Those half-lit faces on the cover were shot by Robert Freeman but perhaps had been prompted by Lennon's appreciation of Astrid Kirchherr's similarly lit photos taken of him, Harrison and Stu Sutcliffe in Hamburg.
And that arty look was seen immediately and into the next year on covers by the young Rolling Stones, the Kinks, Pretty Things and many others.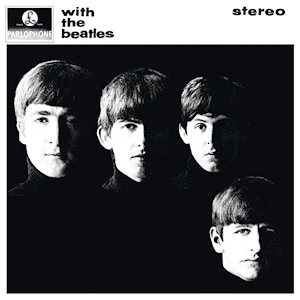 Although let's give a hat-tip to the Shadows whose '62 album Out of the Shadows utilised the idea . . . but of course in their case it was somewhat more obvious than the unsmiling faces on With the Beatles.
To those who know the period, it is possible to identify the year with some certainty just by the cover shot.
And so it is with the Sorrows' '65 album Take a Heart. They even had the black polo-necks and hairstyles of the Beatles.
But where the Beatles had adopted a kind of impassive look, like their peers the Stones and Pretty Things, the Sorrows from Coventry in the West Midlands went for a much more sullen, unapproachable look.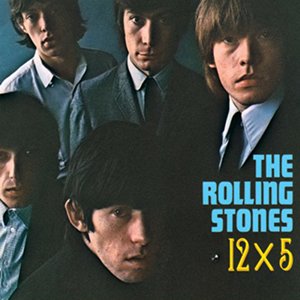 And their expressions are entirely in keeping with the music on their sole album which appeared on the Piccadilly label, a subsidiary of Pye which had the Kinks, Searchers and the Honeycombs at the time.
Many writers consider the Sorrows to be one of the better but most overlooked groups of the mid Sixties and more in line with the early Kinks and Pretty Things in their aggressive r'n'b influenced pop-rock.
Certainly that all comes through on material like the minimalist Baby with its furious but economic guitar solo, the raw No No No ("she don't love me, she don't want me") and Teenage Letter which is pure, harmonica coloured British r'n'b of the Animals' kind propelled by a Chuck Berry groove and again with an explosion-in-a-guitar-factory by Pip Whitcher.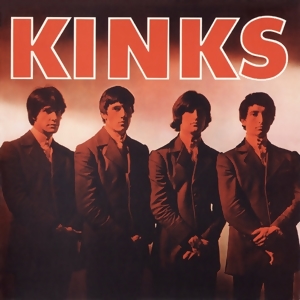 It was a bit of stretch for singer Don Fardon to tell Mojo magazine in early 2012 when the band reformed, "We played punk before punk was invented".
Although we'd have to agree when he added, "We played loud and wild and that's why people love us today, but they didn't always get us back then . . . we frightened some people."
As with the Beatles and a few other bands in the early Sixties, the Sorrows – who formed in '63 -- honed their craft in Germany where, during a month-long tour, they had to play hour-long sets from 4pm to 2am with just a 20 minute break in between.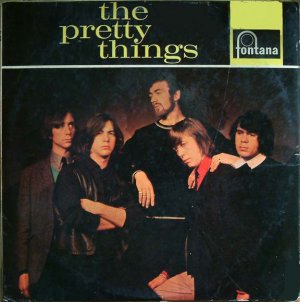 Their first single – not on their album – was a moody but unimpressive cover of the standard Smoke Gets in Your Eyes recorded by Joe Meek in his bathroom.
Then they were signed to Piccadilly and their debut single for the label was the suitably rough-hewn I Don't Wanna Be Free which got them onto Ready Steady Go (but not a high placing on the UK charts) and was a song -- and attitude -- wouldn't have sounded out of place in a Pretty Things set.
But it was their third single and their album's title track which got them traction – and radio play in New Zealand surprisingly.
The menacing Take A Heart ("first you take a heart, then you break a heart, but before you do you make her fall for you") is an outstanding and memorable slice of dark r'n'b pop which scales up in energy and volume as it progresses. And at its midpoint it explodes with needle-in-your-eye guitars before it cuts right back and pulls the same trajectory again until towards the end of its tight 3.14 running time when it cuts right back and cleverly fades on a brooding mood.
It's like the song just goes on in that manner long after the needle lifts. And it confirmed what an excellent drummer Bruce Finley was. He holds down everything on the album.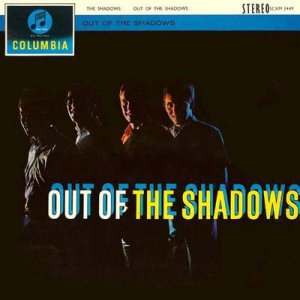 In an interesting aside, those who know JD Loudermilk's Indian Reservation (as covered by Paul Revere and the Raiders in '71) will hear a similarity in Take A Heart's throbbing and constrained passages . . . and, after he left the Sorrows, Fardon had a UK top 5 and US top 20 hit with Indian Reservation in '68.
Throughout the album the Sorrows sing as embittered lovers, sneering outsiders and broken-hearted loners. There are few examples of happy and upbeat pop of the Merseyside kind, but more the attitude of their fellow travellers who also arrived post-Beatles as part of the Beat Boom.
Yes, the Sorrows should have been contenders like the Kinks, Pretty Things and so on . . . but their story took an odd turn.
After the album Fardon went off into a solo career and bassist Phil Packham quit, and the band – with new members – set themselves up in Italy where they continued to record . . . sometimes in Italian (and also re-recorded some of their earlier songs in Italian). They also recorded Zabadak, the hit for Dave Dee, Dozy, Beaky, Mick and Titch whose version is more exciting.
Spotify and iTunes have the 42 song compilation which includes the whole Take A Heart album, Italy-era songs and ragged gems like You've Got What I Want, sort of like the Pretty Things in a car crash with the Surfaris' Wipe Out.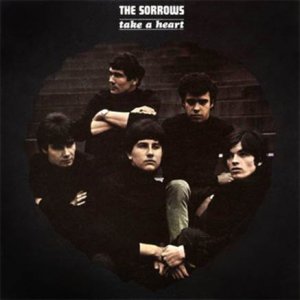 But the original Sorrows as captured on their sole album is where their story really begins and ends, and it is the vinyl record you really need . . . because of the classic period-piece cover which evokes their era as effectively as any.
And in that regard there is good news, Southbound Records in Auckland have imported a limited number.
While you're there, pick up a couple of those frames you can put album covers into.
Shove the Sorrows in one and find another similarly conceived cover from the mid Sixties into the other.
Believe me, you'll be spoiled for choice.
These Essential Elsewhere pages deliberately point to albums which you might not have thought of, or have even heard . . .
But they might just open a door into a new kind of music, or an artist you didn't know of. Or someone you may have thought was just plain boring.
But here is the way into a new/interesting/different music . . .
Jump in.
The deep end won't be out of your depth . . .