Graham Reid | | 5 min read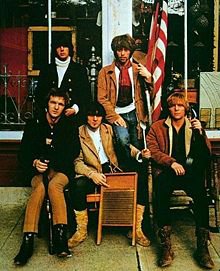 The short and dramatic story of San Francisco psychedelic folk-rockers Moby Grape is one of the collision of blazing musical talent, shonky management, record company overkill and bad luck. And it all happened in less than a year.
Within six months of their classic self-titled debut album released in mid '67 -- a fortnight after the Beatles' baroque-pop Sgt Pepper's, but a world removed -- Moby Grape were disintegrating. And although they limped on to a few other albums (with an ever-decreasing line-up as drugged or disaffected members left) this was a band that could have, and should have, been serious contenders.

The evidence is all on that debut, an album frequently accorded five-star status and -- as with Jimi Hendrix's Are You Experienced released two months later -- almost profligate of genius and musical ideas.

Here were blistering radio-rock songs, gentle acoustic folk, heart-melting ballads, humour, finger-pickin' country-rock and, in Omaha, one of the great psychedelic rock singles of all time.

So how did it all go so wrong?
To backtrack: the five members of Moby Grape came together from diverse musical and social backgrounds in San Francisco in late '66. Guitarist-songwriter Peter Lewis was the son of television actress and Hollywood star Loretta Young and had spent time in military school and the airforce but fell in love with the Byrds' jangle-rock, and Bob Mosley had played in bar bands in San Diego.

Jerry Miller and drummer Don Stephenson came from Pacific Northwest bands (Miller had briefly been in the Bobby Fuller Four and Stephenson had backed jazz and r'n'b legends such as Big Mama Thornton and Etta James) -- and then there was Skip Spence about whom legends would be spun.

Spence was from Canada and had been in an early version of the Bay Area band Quicksilver Messenger Service before joining Jefferson Airplane in time for their debut album for which he wrote two of their best early songs, Blues From An Airplane and My Best Friend.

At that time Spence was a drummer but in Moby Grape he went back to guitar. The Grape line-up had three guitarists capable of playing lead and that -- along with having five songwriters and excellent harmony singing -- meant they hit the ground sprinting.

Their rehearsals at The Ark, a paddleboat which had been turned into club in Sausilito, and their few early gigs brought record company executives waving chequebooks -- but it all happened too fast.

The band had barely got to know each other on a personal level (aside from old pals Stephenson and Miller, they rarely wrote together) and within six months of forming they were in a Hollywood recording studio for Columbia.

To celebrate the release of this obviously thrilling album Columbia went for overkill: they released five singles simultaneously (thus bewildering radio DJs, losing the brilliant Omaha in the confusion, and alienating the hippie counterculture from which Moby Grape had sprung). They launched the band with a gig during which 10,000 purple orchids fell from the ceiling (which only made the floor slippery). There were 700 bottle of wine with Moby Grape labels -- but no corkscrews apparently.

The hype almost did the band in -- but actually they did it to themselves. In the early hours of the following morning three of them were arrested for being with underage girls, and Miller was busted for possession of marijuana.

It was the start of the remarkably rapid unravelling.

Then the record company noticed that on the album cover Stephenson was giving the finger so subsequent copies had to be airbrushed, and Columbia boss Clive Davis let it be known he didn't approve of their on and off-stage behaviour.
Moby Grape had angered the wrong people.

Later the band learned their manager Matthew Katz owned the rights to the band name -- but by then they were all but done in.

The Moby Grape album didn't do the business it deserved to, they partied too hard in Malibu, were hastily re-assembled for a follow-up album recorded in New York by which time they were splintered (Lewis quit briefly), and within a few months Spence -- always a fragile but gifted intellect -- had become drug-addled and physically dangerous.

That second album Wow (which came with a free album of studio jams with Mike Bloomfield and Al Kooper) was actually pretty good -- especially given the circumstances -- but then Spence was out and the band limped on to other albums (the modest Moby Grape '69 and the patchy Truly Fine Citizen recorded in Nashville by which time they were a three-piece).
And that was about it.

But that self-titled debut is an exciting album even today.

The opening track Hey Grandma (about hippie girls wearing granny dresses) announces it with a blast of bluesy guitars and driving drums, and that energy leaps out elsewhere in Fall on You, Omaha, Changes and Come in the Morning.

But the other side of Moby Grape is their harmony vocal ballads and acoustic songs: the aching 8.05 and Someday, the disarmingly beautiful Sitting by the Window . . .

And there is the country-rock of Ain't No Use.

Moby Grape were, live certainly, a psychedelic band -- but they were also a damn fine pop-rock band. They had an economy of style that stood some distance from the jamming SanFran bands of their day (the longest track on Moby Grape is a tidy 4.14 and Omaha rips through at a mere 2.43).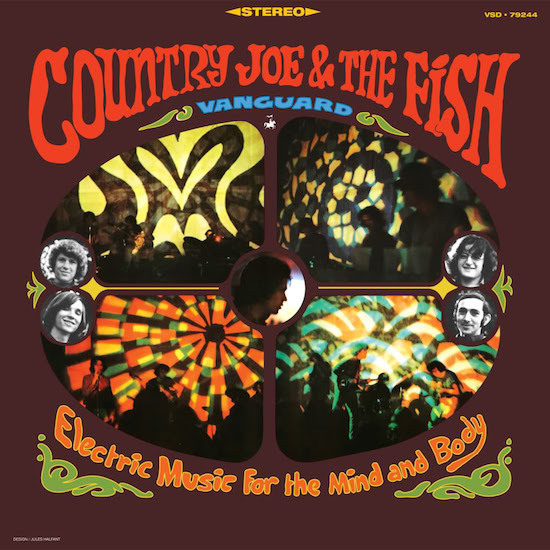 Their closest cousins were Country Joe and the Fish -- whose Electric Music For the Mind And Body released in January '67 could equally be an Essential Elsewhere album -- and early Jefferson Airplane.

Moby Grape have become one of those cautionary stories in rock'n'roll -- but that takes nothing away from this exceptional debut which should be in any serious music collection.

Using it as a cornerstone you can move through their later career (expect diminishing returns however), seek out Spence's enticing if addled solo album Oar from '69 (he was the Syd Barrett of the band), go sideways into the Haight-Ashbury scene of the Grateful Dead, Jefferson Airplane, Country Joe and others -- or follow Moby Grape's acoustic ballads and country-folk styles into the early 70s singer songwriters, the Byrds' Sweetheart of the Rodeo and the Flying Burrito Brothers.

Moby Grape took their name from a joke ("What's purple and lives at the bottom of the sea?") but they were far from a joke themselves.
That joke-Moby might have been a bottom-dweller, but these guys flew.

Albeit briefly.
In one further irony the first three Moby Grape albums were briefly reissued on CD in October 2007 then withdrawn a month later after former manager Katz litigated over ownership of the artwork. It seems this band is still dogged by problems, and Katz.
However a double disc compilation with an informative booklet, Vintage: The Very Best of Moby Grape, was released on the Columbia Legacy imprint in '93 and contains that debut in its entirety as well as cherry-picking the better tracks from their later career. Aim for that, you won't be disappointed.

These Essential Elsewhere pages deliberately point to albums which you might not have thought of, or have even heard . . .
But they might just open a door into a new kind of music, or an artist you didn't know of. Or someone you may have thought was just plain boring.
But here is the way into a new/interesting/different music . . .
Jump in.
The deep end won't be out of your depth . . .