Graham Reid | | 2 min read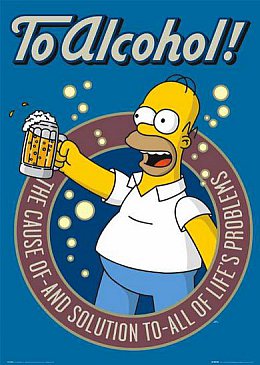 For a few days in my late teens I stayed on Moturekareka, an island just south of Kawau Auckland's Hauraki Gulf. The sole other occupant was alcoholic old Snow who lived in a crude shack lined with newspapers.
I couldn't understand why he didn't stay in the huge, deserted villa near the pier. It had formerly been a post office-cum-house and looked as if the occupants had only recently departed. In one room under a bed was a wind-up gramophone and a collection of 78rpm records.
One night I sat in the candlelight and played them. There was one -- orchestral with eerie electronica like the Dr Who theme -- which unnerved me so much I had to play it over and over as strange shadows danced along the walls.
It was by Miklos Rozsa from the 1945 movie The Lost Weekend. Later I was told radio refused to play it in the States at the time because it induced feelings of depression. I believe it, it was scary.
The Lost Weekend was a great film-noir flick, with Ray Milland as a failed writer sliding into a private hell of booze, self-loathing and emotional oblivion during a bender (see clip below). It is beautifully realised black'n'white film by director Billy Wilder which, despite testing so poorly with a preview audience Paramount wanted to drop it, picked up four Oscars: best picture, director, screenplay and actor.
The Lost Weekend which only got first-time DVD release a couple of years ago is still an unnerving story, largely because Milland doesn't play a slurry drunken loser but a man who finds wit and inspiration in a bottle: "It pickles my kidneys. Yes. But what does it do to my mind? It tosses the sandbags overboard so the balloon can soar. Suddenly, I'm above the ordinary. I'm competent, supremely competent. I'm walking a tightrope over Niagara Falls."
But as his barman observes, "One is too many, and a hundred isn't enough".
The Lost Weekend leads Milland to a nightmarish drying-out ward ("The deliriums is a disease of the night . . good night," says the nurse) and finally his own encounter with the DTs. Yes, the ending slightly cops-out (and there are some unintentionally funny scenes) but it is a compelling story of a man drowning.
He's not alone in that.
The recently released Written on the Wind from 56 (by Douglas Sirk, director of stylish weepies) is another view of life through a glass. With Robert Stack as the millionaire alcoholic, Rock Hudson as his best friend, Lauren Bacall as Stack's wife (whom Hudson loves) and the vampish Dorothy Malone as the nymphomaniac sister (and best supporting actress winner) it is a terrific Technicolour story of a emotionally crippled family -- with great clothes, snappy sportscars and gallons of booze.
Then there's Days of Wine and Roses with Jack Lemmon and Lee Remick (62) which was nominated for five Academy Awards, or Leaving Las Vegas (95) with Nicholas Cage, anything by the poet-drinker Charles Bukowski like Barfly …
That's the odd thing about drinkin' movies: you have one and then you want another, and another, and another …