Graham Reid | | <1 min read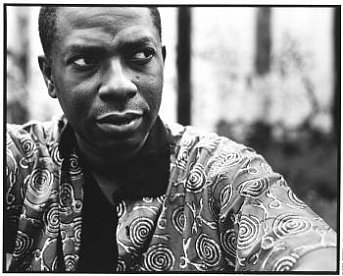 Goree is the island off the coast of Senegal through which thousands of slaves passed on their way to Middle Passage and, if they survived, various parts of the "New World", notably the US and Caribbean.
Senegalese singer Youssou N'Dour here traces a musical journey from Goree to the jazz and gospel music of the US, and digressions with the blind Swiss pianist/musical director Moncef Genoud, then brings some of the artists back to his homeland of Senegal for a symbolic concert to honour those whoo lost their lives but left their legacy in music.
This isn't without its minor problems -- there is some funny backstage footage at a gospel church, remember N'Dour is a Muslim so a little out of his league there -- but the goodwill of the artists, and of course the soulful music they make, are the pay-off for them and the audience.
This is a lengthy journey across continents (it is 100 minutes long) but to hear these voices together transcending time, style and cultural background as they find the common thread within, makes this a fascinating trip.