Graham Reid | | 3 min read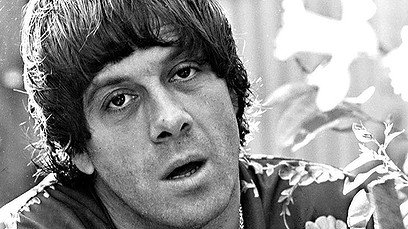 On this side of the Tasman, Ian "Molly" Meldrum probably means as much to rock aficionados as Karyn Hay means to Australians.
All that might be about to change however with the doco Molly;The Real Thing screening on Prime Rocks this Tuesday (8.35pm) . . . and it is followed next week in the same time slot by the two-part docu-drama Molly about Meldrum's colourful life.
There's also a triple CD set Do Yourself a Favour which is the soundtrack to the mini-series and includes internationals (we allow for Dragon, the Swingers and Split Enz to be so described) alongside Australian acts.
Recognisable for his distinctive cowboy Stetson, ubiquitous presence on television, radio, concerts and awards shows, and for being a producer, critic launching the careers of numerous Australian bands, Meldrum is a large (and tall) legend in the Australian music business.
He not only broke local bands as writer for Go-Set magazine in the mid Sixties but through the Countdown music television show he founded and fronted in the Seventies, introduced striking internationals – Kiss, Blondie, the B52s, Village People among them – to the wider public through the small screen.
The tribute doco Molly, The Real Thing – with often hilarious anecdotes by Kylie, Shane Warne, Jimmy Barnes and others – offers the arc of Meldrum's life: the country boy who moved to Melbourne to be a journalist and asked to stay with musician Ronnie Burns' family and stayed h nine years . . . the far who fainted when introduced to John Lennon in London but shortly after ended up working at Apple . . . the producer of the extraordinary Russell Morris single The Real Thing . . . the man described as a Phil Spector for his aural astuteness and sensibilities . . . . . . the man who founded and fronted Countdown and championed unsigned artists on the show . . . the first openly gay man in the Australian media in the Seventies . . . the friend of Madonna, Elton, Duran Duran and dozens of others . . .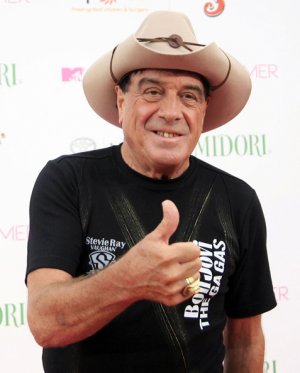 Meldrum was an unrepentant lover of pop music, was a footie fan and comfortably gay man (who had girlfriends and trannie friends), stacked his home with Egyptian artefacts and kitsch ("He was probably into bandage," says Suzi Quattro who then falls over laughing at her joke), a father to an adopted son Morgan, a man fiercely loyal to his many friends . . .
The tribute was doubtless prompted by the accident which just about killed him in 2011 – he fell off a ladder – but Molly Meldrum is still out there although largely absent from the public eye.
With his distinctive Stetson and catchphrase ("Do yourself a favour" when recommending albums or artists), Meldrum cut a wide swathe through the Australian and international rock media and could be as outrageous as Freddie Mercury but was as beloved by Aussie rules players as he was by musicians.
If the man means little to you, then be prepared to be surprised.
The two-part Molly film takes a more freewheeling approach through flashbacks,
As Meldrum, Samuel Johnson (apparently chosen for the part by Molly himself) brings a suitably manic and sometimes flamboyant presence to the screen. The recent accident provides the pivotal incident to start the film and a point it circles back to, allowing for flashbacks into fleeting moments from rock clips and re-enactments of his childhood.
And thereafter – with walk-on roles for someone as the young and bearded Michael Gudinski, and others as the early, fully made-up Split Enz "from New Zealand" ("That makes sense," says the ABC canteen lady) – it's a bit of cliched account of the heretical Molly's approach to television's conservatism and stiff shirts (portrayed as wide-lapel archetypes against Molly's larrikin pals and paramours).
Until it hits its upward trajectory about half an hour into the first episode with a clip of "John Paul Young" doing Yesterday's Hero. Getting your shirt ripped off has always been great rock'n'roll, no less so in the Seventies than the Fifties.
Molly Meldrum – who had no input into the tribute film – was larger than life and the outpouring of concern when he had that accident confirms what many said, he was probably the most beloved person in Australia.
As Sixties pop singer Normie Rowe observes of this star who admired musicians and became on of them, "His career was longer than that of the people he wanted to be".