Graham Reid | | 2 min read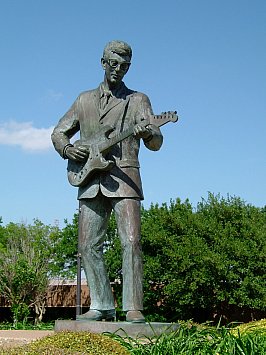 It's probably taking it a bit far to say (as someone inevitably does in this doco) that Buddy Holly's influence is still evident today. Nothing in the charts would support that contention.
But that is not to deny his enormous impact. He not only wrote his own songs in the late Fifties at a time when few pop artists did but he also played and produced most of them.
And his musical and emotional reach – with cowriters Norman Petty, Sonny West, Jerry Allison and others – was wide: from tight little pop songs (try removing or adding a word to Peggy Sue) to proto-rock (Not Fade Away, Rave On) and beautiful ballads (True Love Ways).
And how can anyone explain the gentle magic of Every Day?
Even if he didn't write the songs (like his interpretation of definitive cover of Sonny West's Oh Boy), "he doesn't have to write the songs, he sings it as if he wrote it" says Don McLean (who famously covered Every Day which Holly didn't write but whose song it is).
Buddy Holly out of remote, poor and conservative Lubbock in Texas did all of that in just 18 months before the final fatal flight in February 1957.
He certainly influenced a generation of British writers and performers (the Beatles and Stones covered his songs early on, Blind Faith and the American Greg Kihn Band among many others later on).
And Holly – shy, Christian, with his horn-rimed glasses and slightly buck teeth – was also an unlikely-looking pop hero . . . but it was all in the songs, which just kept coming.
Three albums and a bunch of singles in that 18 months. He was a great picker of songs (among them Raining in my Heart by Felice and Boudleaux Bryant who had written for the Everly Brothers) and moved easily from country music to early rock'n'roll after seeing Elvis in Lubbock (who Holly and the Crickets, just the Crickets at the time, opened for).
The Crickets were integral to the sound but of course Buddy – real name Holley, as on his grave outside Lubbock – was out front as the face and name.
But he also tired of the touring life, wanted to settle down with his young wife Maria Elena, and work more in the studio constructing more elaborate pop. He, like may others, thought rock'n'roll was a fad which would pass as quickly as it had arrived and of course his death – along with the incarceration of Chuck Berry, Little Richard quitting, the payola scandal and Elvis in the army – signaled the end of the first wave of rock'n'roll.
It would get picked up and embellished by others like the Beatles: Lennon, McCartney and Harrison making a cheap recording of That'll Be the Day before they became the Beatles.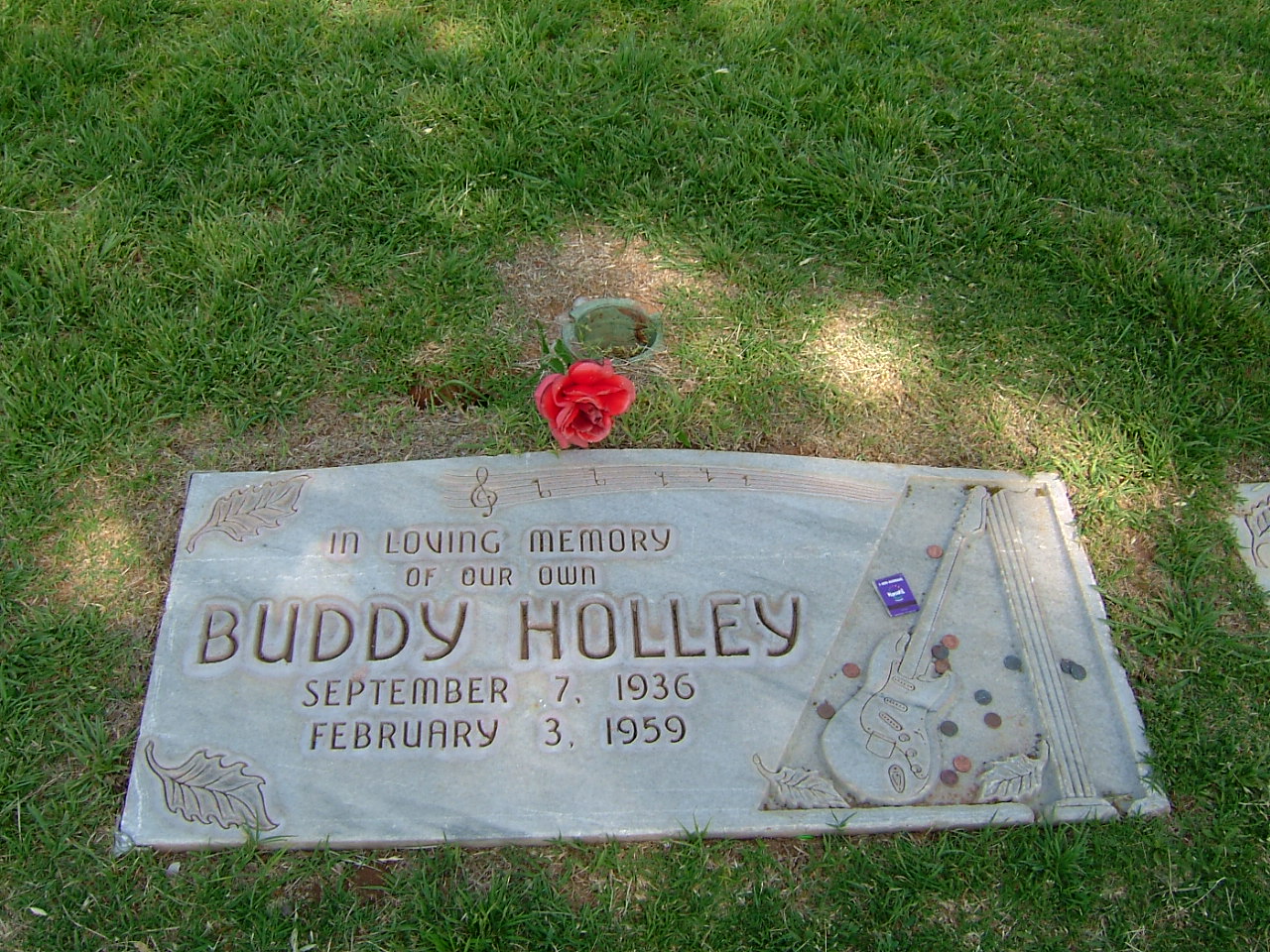 This Prime Rocks doco speaks with the surviving Crickets (we learn how they got that name) and those who knew the scene and Holly personally. Other guests include Robert Wyatt, Brian May (playing his still-treasured 45 of That'll Be the Day), Hank Marvin, Dion and others
With period footage and photos, the music, inside Petty's studio in Clovis, New Mexico and more this isn't so much a bio-doco but one which weights it with musical analysis of what might sound like simple songs but are revealed to be beautifully crafted and exciting miniatures from a man who – like Chuck Berry – took the guitar to centrestage.
And brought in romantic strings (Raining in my Heart, True Love Way) when his music matured in that remarkable but brief 18 months.
Prime Rocks: Buddy Holly – Rave On screens on Prime, Wednesday December 12, 8.30pm.