Graham Reid | | 4 min read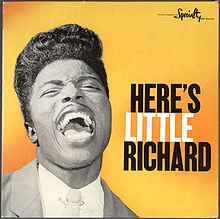 Among John Lennon's distinctive and funny drawings is a cartoon panel from '79 of him out walking with his son Sean. They encounter a character on the street who tells him "I've been getting in to jazz, man!".
Lennon's witheringly funny reply is, "I've been trying to avoid it all my life".
In his musical taste at least, Lennon was remarkably consistent. When he said "I like rock'n'roll, that's it" there is plenty of evidence to support it. You didn't hear him banging on about classical music or jazz artists like Miles Davis, Sun Ra or John Coltrane. I don't know of any comments beyond a few about great blues artists (in the Rolling Stone interview he nods to Sleepy John Este, but only in passing).
Rock'n'roll of the Fifties was what grabbed him as a teenager ("Before Elvis there was nothing," he famously said) and his jukebox in the Dakota was stuffed with rock'n'roll records.
He seemed to hold particular affection for Arthur Alexander, Larry Williams and especially Little Richard.

He spoke of Elvis Presley being "bigger than religion in my life" then a boy at school having a Little Richard record. He went around to the boy's house and listened to it. It was Long Tall Sally.
"When I heard it, it was so great I couldn't speak. You know how you are torn. I didn't want to leave Elvis, but this was so much better."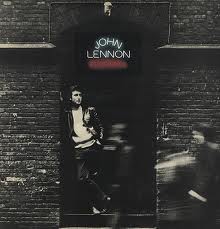 When, in the early Seventies, Lennon had to deliver the legal-obligation album after borrowing from Chuck Berry for Come Together, he picked out Little Richard's Ready Teddy, Slippin' and Slidin' and Rip It Up during the sessions.
The Beatles were huge fans of Little Richard and back at the beginning in Hamburg they included Long Tall Sally in their set (which McCartney sang, having a more authentic Richard-like scream) and they played it in a number of BBC sessions.
It was also the title track of a British EP in '64 and included on the American pastiche album The Beatles Second Album.
Paul McCartney says the first song he ever sang in public -- at a Butlins holiday camp talent contest when he was 14 -- was Long Tall Sally.
"I never thought I'd meet Little Richard," he said. "He was my idol at school."
Little Richard -- who linked up with the Beatles in Hamburg -- said he developed a close relationship with McCartney although Lennon had "a nasty personality". He didn't like that Lennon would fart openly and fan it around the room.
The young Beatles were far from alone in their admiration of Little Richard's astonishing screaming voice, untamed energy and outrageous stage act. James Brown said Little Richard was his idol, Elvis in '69 admitted to him "your music has inspired me, you are the greatest", Jimi Hendrix -- who had briefly been in Richard's band -- said "I want to do with my guitar what Little Richard does with his voice" and Sam Cooke openly admitted he copped a lot of Richard's style.
Janis Joplin said "I'd fly across the country to see Otis [Redding], I'd go see Little Richard anywhere".
Many copied and covered Little Richard, notably and notoriously Pat Boone who stripped out the energy, soul and sex from some of Little Richards' great early hits and enjoyed massive mainstream success.
Little Richard's debut album Here's Little Richard in 1957 proved a goldmine for rock'n'roll lovers. A number of the songs had been previously released as singles but among the 12 are bona fide classics of the era: Tutti Frutti (the whoops of which found their way in the Beatles' She Loves You and others of their early songs, McCartney's I'm Down a pure cop from his hero); True Fine Mama; Ready Teddy; Slippin' and Slidin'; Long Tall Sally; Rip It Up; Jenny Jenny and She's Got It.
Nothing here broke the three minute mark and most fell far short. They were economic, raw and sexual. "Boy you don't know what she do to me" in Tutti Frutti had been toned down from the earlier live version he sang in clubs which ran "Tutti Frutti, good booty, if it don't fit don't force it, you can grease it, make it easy . . ."
Outrageously camp, Little Richard -- born Richard Penniman in Macon, Georgia in '32 -- straddled the line between gay and sort-of-straight, and battled the twin calls of rock'n'roll and religion.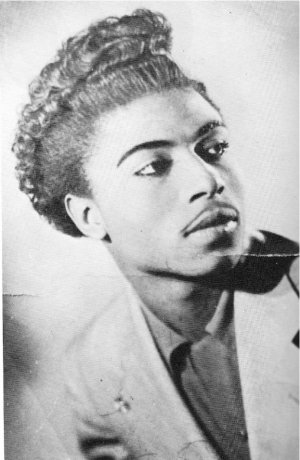 But for that debut album he was rock'n'roll, albeit slightly diluted from his even more raw and racuous stage act (toned right down for films like Don't Knock the Rock).
It's just a pity they didn't drop the r'n'b cover of Lloyd Price's Can't Believe You Wanna Leave in favour of his first single Good Golly Miss Molly (although it does point to his origins), and although Baby sounds a little tame you'd be forgiven for thinking it is a woman singing, so high was his natural voice.
Good Golly Miss Molly was held over for his second album the following year and was subsequently covered by Mitch Ryder, Screaming Lord Sutch, the Sonics then Creedence, Springsteen, the Meat Puppets . . .
Although he didn't write some of those classics on his debut (Ready Teddy and Rip It Up were by Bumps Blackwell and John Marascalco) he gets co-credit on many -- and he is the singular interpreter of these songs which defined a period in Fifties rock'n'roll, and in Little Richard's life.
Within a few months he had (not for the last time) abandoned rock'n'roll for the church.
He came back of course and reclaimed his crown, but the world had moved on and his snappy, non-sensical lyrics started to sound more like slogans than songs. The music of the Sixties moved past him -- but for decades, as at the London Rock'n'Roll Show in '72 for example, the world would stop in its tracks when Little Richard took the stage, whooped and hollered and belted out Tutti Frutti, Long Tall Sally . . .
A-wop-bop-a-loo-bop-a-lop-bam-boom. No one described Fifties rock'n'roll better . . . or less intellectually.
Little Richard's songs by-passed the brain and headed straight to more interesting regions of the body. Still do.
These Essential Elsewhere pages deliberately point to albums which you might not have thought of, or have even heard . . .

But they might just open a door into a new kind of music, or an artist you didn't know of. Or someone you may have thought was just plain boring.
But here is the way into a new/interesting/different music . . .
Jump in.