Graham Reid | | 4 min read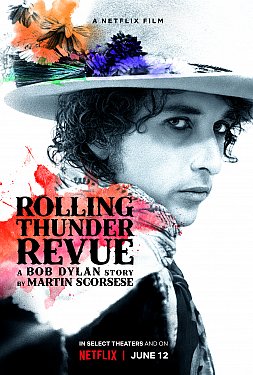 In 1975, when the acclaimed actor and playwright Sam Shepard was invited by
Bob Dylan
– whom he had never met – to come on tour with him, Shepard wasn't sure why.
Nor, it turned out, was Dylan.
Maybe he could write some lines for the artists who would be performing on what was called the Rolling Thunder Revue, said Dylan, but there would be improvised stuff so . . .
Was Shepard to find some over-arching narrative to tie all this together or . . . ?
Whatever was going to happen it promised to be quite an unpredictable ride through the northeast of the US as part of a road show, So Shepard went along with it.
Dylan, weary and wary of touring as he had just done with the Band -- sell-out shows in huge hockey arenas -- wanted something different, something with more spontaneity, like a carnival of traveling players.
And among those players, some invited on impulse or whim, were old friends like Joan Baez, Ramblin' Jack Eliot, poet Allen Ginsberg and former Byrd Roger McGuinn. Also along were UK guitarist Mick Ronson, the impossibly young Dave Mansfield (whom Ginsberg referred to as "the boy with Botticelli face"), bassist Rob Stoner, drummer Howie Wyeth, T-Bone Burnett, mysterious violinist Scarlet Rivera whom Dylan had met on the street, his wife Sara was there for a while, Ronnie Blakely and. . .
Along the way the Rolling Thunder Revue would pick up Joni Mitchell, Leonard Cohen dropped by but wouldn't perform, Patti Smith arrives full of self-conscious reverence for Dylan who remains elusive but sometimes also charming, Dylan's mum turned up and did Jewish mother things like feeding the extended family and . . .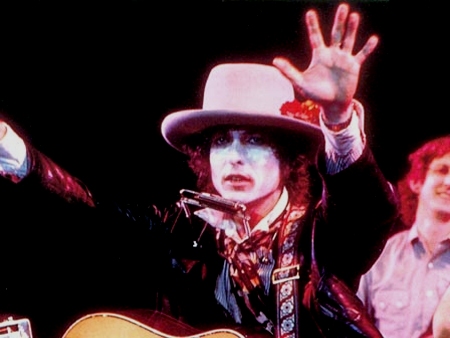 A film did come out of the trip, the seldom seen and bewildering Renaldo and Clara in which roles are changed, people become other characters, staged dialogue is made to look impromptu and narrative is dispensed with for the sake of the enjoyable shapelessness of the road.
In a way Shepard's Rolling Thunder Logbook, published in 77 is similar: it is all impressions and snapshots, moments and memory.
Anyone expecting Martin Scorsese's film Rolling Thunder Revue; A Bob Dylan Story to have any more firm shape is going to be disappointed: it too is full of evasion and prevarication, misdirection and masks, people given license to present a strange extreme version of themselves and of course some superb live footage, comedic moments and a sense that around the central figure people behave cautiously lest they fall out of favour.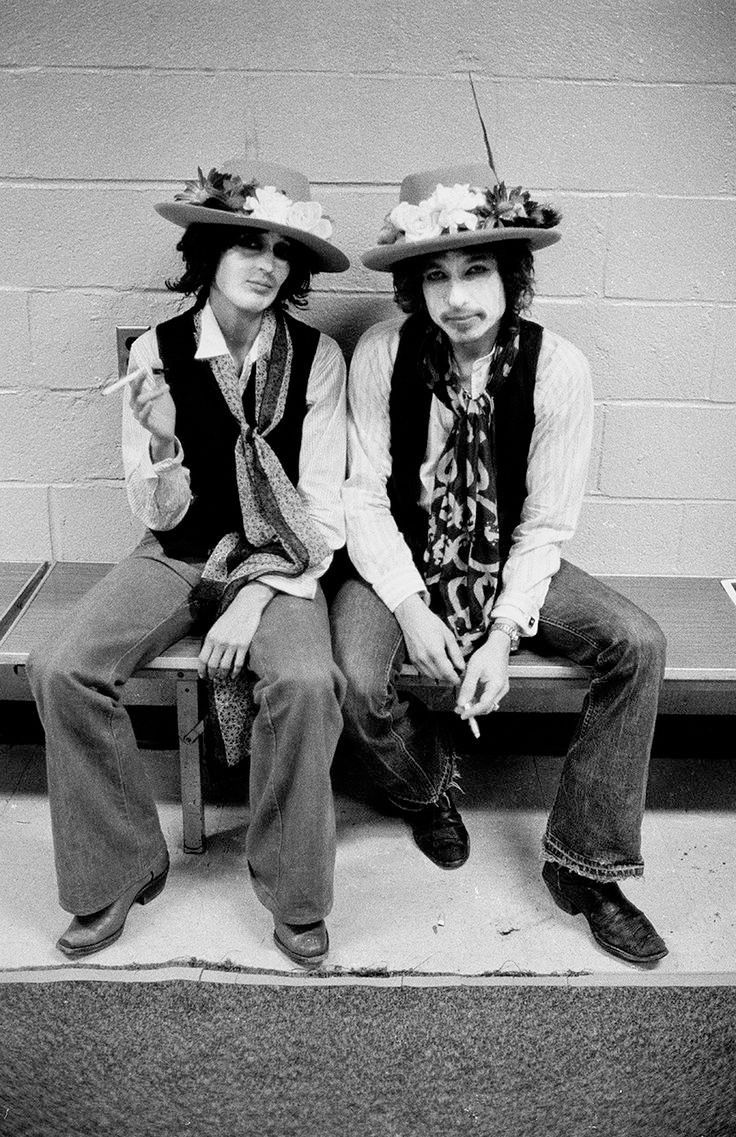 In one telling sequence Joan Baez – like Dylan, among those interviewed subsequently for their memories of the events – says she once dressed like Dylan in his distinctive hat and pancake make-up and saw how people acted when they thought it was him.
The courtiers were reverential around the king.
Sharon Stone appears as herself reflecting on when she was young and joined the tour (there's scant evidence to suggest this is true, the film is full of such red herrings) and sometimes unintentional humour: the awkward moment when Dylan and Ginsberg visit Jack Kerouac's grave and seem to have nothing to say is pure Spinal Tap at Graceland.
At way more than two hours, this film isn't quite as interesting as it thinks it is, but – like Dylan's own Masked and Anonymous -- is full of mischief and whimsy, the circling of a character who alternately reveals and hides himself (he is no more helpful in the recent interview, he dismisses the tour as "nothing") and tries to locate it back in the context of the Nixon era and America's 200th birthday with varying degrees of success and no great import.
The flashes we see of the courtiers and other players are often too brief to be telling.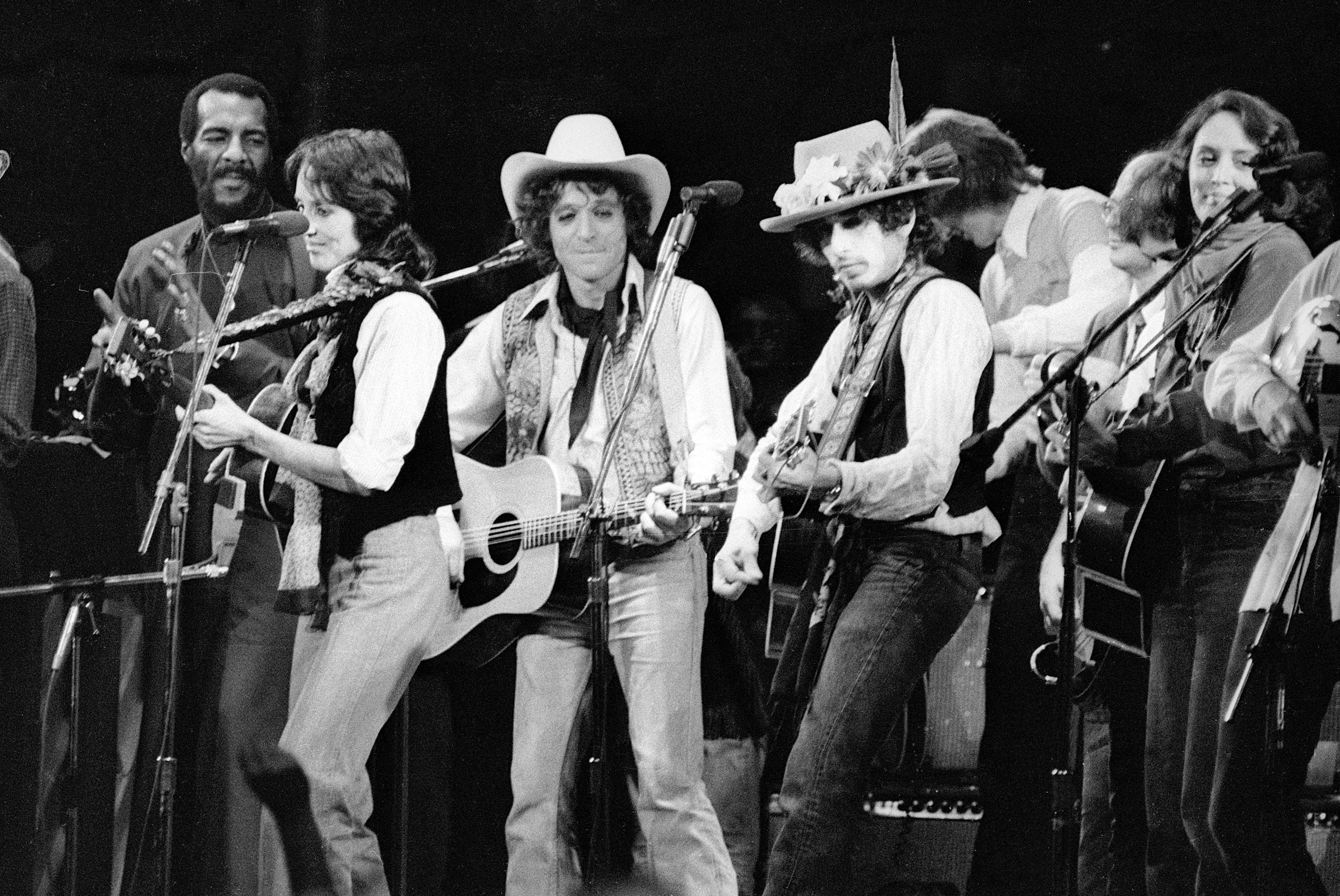 But it is the often exceptional live footage which carries most of this: Dylan biting hard into songs you thought he might have long ceased to care about (The Lonesome Death of Hattie Carroll), with acoustic guitar singing The Ballad of Ira Hayes to a small group of Iroquois in a local hall, on stage with Baez where the tension and mutual understanding crackles, playing for prisoners in a tiny correctional institute (this was the Rubin Carter period of course).
At these moments the film soars and is utterly compelling. Dylan was a powerhouse of focused energy, a lightning rod for the band to play off.
These passages in the shaggy-dog tale pay off and reward repeat viewing, the clowning around (stoned people then are no more amusing or intelligent than stoned people today) maybe less so . . . although to see Dylan in jaunty mode and clearly enjoying the chaos is kinda fun.
Was the tour a success? In financial terms no, but as Dylan today says, how do you measure success?
This film and the tie-in box set of 14 CDs of live concerts will no doubt balance the ledger.
If Dylan interests you then this is definitely worth seeing. If you only have passing interest then hope that it appears in a director's cut on Blu-Ray . . . and Scorsese excises about 45 minutes.
And what did we learn?
That nothing is revealed. It is, as the subtitle says, a "story".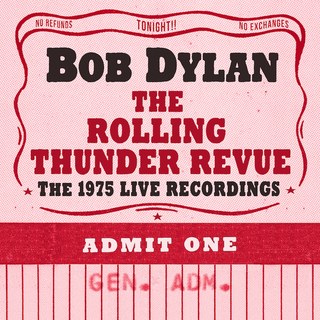 In his Rolling Thunder Logbook, Sam Shepard wrote, "If a mystery is solved, the case is dropped. In this case, the case of Dylan, the mystery is never solved, so the case keeps on. It keeps coming up again. Over and over the years. Who is this character anyway?"
ROLLING THUNDER REVUE, A BOB DYLAN STORY, a film by MARTIN SCORSESE is available on Netflix. The 14CD box set Bob Dylan, Rolling Thunder Review; The 1975 Live Recordings is out now.
.