Graham Reid | | 1 min read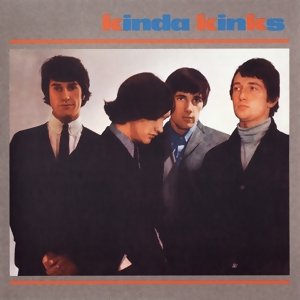 Even their most generous fans would have to concede that – unlike their peers the Rolling Stones, Small Face, Who, Animals and other – the Kinks didn't have a natural feel for black American r'n'b.
This was the music of the club circuit in Britain but the few times the Kinks attempted to do those songs in the studio they came off very flat when compared to the originals and those by their running-mates.
Fortunately right from the start Ray Davies was writing his own songs for the band and quite naturally they began to dominate.
They were even weaker when it came to this cover of the classic Martha Reeves and the Vandellas' Motown-soul hit Dancing in the Street.
Quite why they and their producer Shel Talmy felt they should have a crack at it is a mystery.
Where the original begins with announcing trumpets which got people to their feet (or at least grabbed their attention) this flat version begins with guitars and the whole Funk Brothers' style is leaven out into blandness. Davies certainly doesn't sound committed.
The album sounds – and was – rushed for release after their tour of the Asia-Pacific region (out of which Davies got the pre-Beatle Indian-influenced drone pop of See My Friends after a stop-over) and perhaps because Dancing was such a hit it seemed an easy make-weight to fill the grooves.
But here it is, one of dozens of covers of that song by everyone from Cilla Black, the Mamas and the Papas, Little Richard and the Grateful Dead to Jimmy Barnes, Atomic Kitten and the Leningrad Cowboys.
Oh, and that '85 version by Mick Jagger and David Bowie which is okay, but the clip is better enjoyed with the sound off.
You'll be on the floor with laughter.
.
For more one-offs, oddities or songs with an interesting backstory see From the Vaults.