Graham Reid | | <1 min read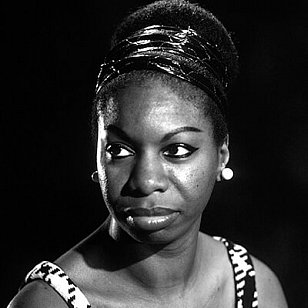 One of the most bitter songs Nina Simone -- indeed anyone -- has ever recorded, this revision of Gilbert O'Sullivan's rather maudlin hit now gets down into dark vengeance in Simone's hands.
It appeared in 2020 on the album Fodder on My Wings, a collection of songs from various places, and -- recorded in '82 -- it is very hard to listen to.
But her relationship to her father was exceptionally complicated, as outlined in Alan Light's biography What Happened, Miss Simone?
In the six months before his death in 1972 she refused to see him even though she knew he was dying of cancer but when he died the finality of it hit her: "I didn't realise that death means that you never see them again . . . I guess I didn't know anythjng about death".
She didn't go to his funeral but played a concert in the Kennedy Centre and performed this song there.
Although the opening verses are brutal -- made more so by the slightly jaunty delivery -- it is what happens in the final part of the song where she descends into regretful darkness. And she didn't record it until 10 years after her father's death.
Not an easy song, not an easy woman.
.
For more oddities, one-offs or songs with an interesting backstory check the massive back-catalogue at From the Vaults.