Graham Reid | | <1 min read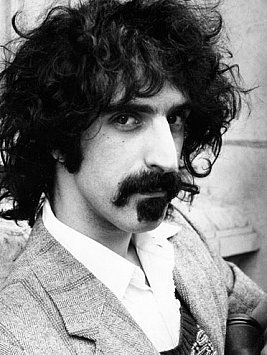 Here's a rare and odd one, taken from the vinyl album You're A Hook: The 15th Anniversary of Dial-A-Poem (1968-1983), a record which came through the label Giorno Poetry Systems.
The idea behind Dial-A-Poem was exactly that: call this phone number and hear a poem.
The contributors included John Giorno (who initiated the project), William Burroughs, Patti Smith, Allen Ginsberg, Lenny Kaye, Philip Glass, Laurie Anderson, Amiri Baraka, Anne Waldman, Jim Carroll and many others.
In this instance Frank Zappa was reading a passage from William Burroughs' famous novel The Naked Lunch at the Nova Convention in 1978.
NB: there is surface noise. You can hear more Dial-A-Poem poets on-line via Giorno Poetry Systems here. And a very dark trip here, but please don't of you are depressed. You've been warned!