Graham Reid | | 1 min read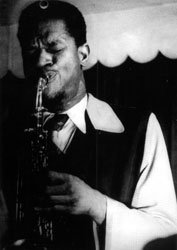 Alto saxophonist Joe Harriott was not the first to take inspiration from Indian classical music (John Coltrane had looked across to it previously) but -- with violinist and harpsichord player John Mayer -- he was among the very first to record with Indian musicians and effect some jazz fusion.
Around the time George Harrison was looking at a sitar on the set of Help! and thinking "Hmmm", Harriott and Mayer formed their Double Quintet with Western players and Indian musicians (sitar, tabla, tambura, Calcutta-born Anglo-Indian Mayer being one of the Indian quintet).
They first recorded Indo Jazz Suite then two albums of Indo-Jazz Fusions (this track is from the first of those), the second with trumpeter Kenny Wheeler.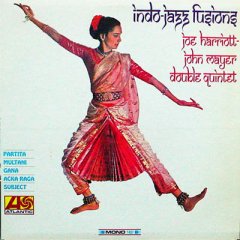 In places the albums swing out, at other times they are meditative. They weren't entirely successful but were typical in Jamaican-born adventurous Harriott's career which had taken him to London as a be-bop player, saw him fuse Charlie Parker's innovations with Jamaican mento, move through free playing in the manner of Cecil Taylor and Ornette Coleman, play a session with bluesman Sonny Boy Williamson II (with young guitarist Jimmy Page) and later revert to more traditonal be-bop and swing.
It wasn't an easy road though and he was often derided by the highly conservative British jazz establishment and frequently struggled to get gigs.
When he died in 1969 he was almost penniless.
Of course he has been re-discovered in death and when the post-Marsalis players such as Courtney Pine and Soweto Kinch arrived they hailed Harriott for the innovator he was -- and for the sheer strength and beauty of his tone. He was also one of the famous musical graduates of the Alpha Boys School in Kingston (see clip below) which produced those who created early ska and reggae.
Ironically however, most of the Indo-jazz fusion material was written by Mayer who mostly pursued a classical career but in the late Nineties revived the Indo-Jazz Fusions idea and started playing live again until his death in '04. His sitar-playing son Jonathan keeps the flame going even today.
But nothing quite matches the Harriott years for the sheer adventurousness and daring intrying to bring two improvised musics together and make sense of them.