Graham Reid | | <1 min read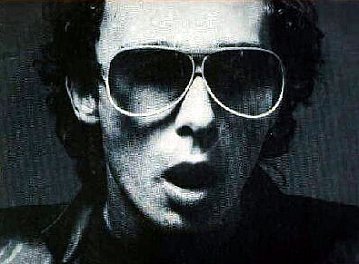 It's all every well to ridicule Dick Rowe of Decca Records for turning the Beatles down after an audition in '62 ("Not to mince words, Mr Epstein, we don't like your boys' sound. Groups are out: four piece groups with guitars particularly are finished").
But if he had just addressed the music he was probably right.
The Beatles' Decca audition was hardly promising, largely because they were told to drop most of their originals and sing standards. Even so, about a third of the session time was taken up with originals (Love of the Loved, Like Dreamers Do among them) which indicated promise.
Still, guitar groups actually weren't that popular in Britain at the time (see here for the background to the pre-Beatles era) and Cliff Richard and the Shadows got by on the charisma of the frontman.
So how good a talent spotter would you be?
Here's one to take on cold: this was Graham Parker's original demo recorded at the Hope and Anchor recording studio. A fine original and when it was played on Charlie Gillett's Honky Tonk show on Radio London a record contract followed.
Yes a fine song, but who knew that it would launch a career which, in its early days, was filled with songs even more venomous than early Costello?
Would you have guessed that from Between You and Me?
For more oddities, one-offs or songs with a backstory see From the Vaults.