Graham Reid | | <1 min read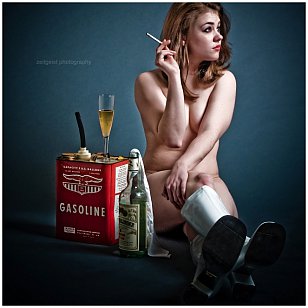 1977 was a confusing year in Britain: pub-rockers Dr Feelgood were at an all-time peak, the Sex Pistols, the Clash and others advanced the punk agenda, and off on the margins were power-pop bands which hadn't quite seen the changes coming.
The four-piece Flys out of Coventry -- a little distant from the London scene -- were in the latter category, they knew a power pop-cum-New Wave riff but they also caught a whiff of punk anger . . . hence this likeable single which stood somewhere between Sham 69 and radio pop, delivered with a little of Robert Smith's tone.
By being not particularly of any school the single hardly caused a ripple in the cosmos, and nor did their subsequent ones.
A short career as the Flys (they broke up on 1980) . . . but at least singer-guitarist Neil O'Connor had somewhere to go. He joined his sister Hazel's band.
In an interesting footnote, bassist Joe Hughes and guitarist Dave Freeman probably made more dosh later than they ever did in the Flys. Around this period they penned the ballad No More I Love You's which Annie Lennox took to the charts around the world in '85.
No flies on those boys.
For more one-offs, oddities and songs with a backstory see From the Vaults.