Graham Reid | | <1 min read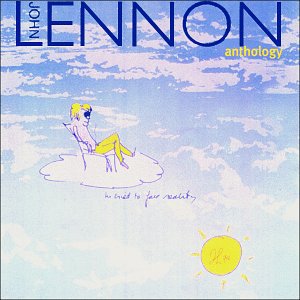 The remastered Lennon catalogue (released on the anniversary of what would have been his 70th birthday in 2010) naturally allowed a reconsideration of some of his material. (See essay here.)
This song -- when it appeared on Double Fantasy, see clip -- had a brooding quality and the anger seemed self-directed. But this version, taken from the Lennon Anthology set of 2003, reveals a very different sentiment behind it.
With members of Cheap Trick (but whose contributions didn't appear on the subsequent album), this brittle, taut and resentful lyric comes off like he thinks losing Yoko wouldn't be such a bad idea -- and the band delivers with chords reminiscent of the desperate Cold Turkey.
For all that Lennon and Ono banged on about their domestic harmony in interviews at this time, there were any number of songs from this period which suggested otherwise: notably Ono's Give Me Something on Double Fantasy which in the remastered/remixed version comes up closer to her crackling electro-static Walking on Thin Ice.
And this angry one in which Lennon just sounds in a hurry to get down while the mood, bile in the throat perhaps, is on him.
Domestic bliss . . . . with shouting matches?
For more one-offs, oddities or songs with an interesting backstory see From the Vaults.