Graham Reid | | 1 min read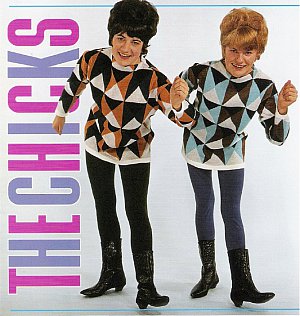 New Zealand has no great tradition of political pop or rock. All those years of high unemployment during the Flying Nun heyday . . . and who mentioned it? Very few.
Even the Springbok tour in '81 barely generated a whisper from musicians. (Riot 111 here being the noble exception.)
And during the Vietnam period? Barely a dickey-bird . . . aside from, oddly enough, mainstream pop star Craig Scott who sang Smiley ("so you're off to the Asian war, and we won't see you smile no more") which won him a Loxene Gold Disc award. But from the underground bands? Nothing.
Of course issues like Maori land rights and such have drawn comment from Maori musicians -- but rarely do any bands take on specific issues.
We do however have an interesting history of songs about dissent from social norms, the anger and frustrations of being different, or feeling disenfranchised from mainstream society -- which most want to reject anyway.
From the Blue Stars' Social End Product and the La De Das (How is the Air Up There and Don't You Stand in My Way) to all those hippie-era pop bands pointing out all the normal 9-to-5 suburban drones and then punks raging against the much the same, there has been a grand tradition of being pissed off in a general way with society.
The Chicks were most widely known for being attractive pop singers who dished up dance'n'party hits like The Hucklebuck (the 1949 r'n'b original is on this set).
But they too weighed in briefly with a slice of social dissent: the teens being picked on by the straights. Written by Lee Hazlewood, the song features tough rock guitar from Doug Jerebine (whose odd story is here).
It was a rare moment of rage and social comment from the otherwise cheery Chicks (Sue and Judy Donaldson) who took mini-skirts to daring new heights.
For more one-offs, oddities or songs with an interesting backstory see From the Vaults.