Graham Reid | | 1 min read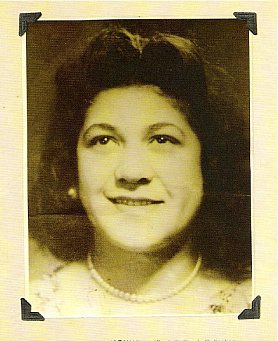 If Pixie Williams had done nothing else, she would still be in the history books for what happened on October 3, 1948 when she turned up at a makeshift recording studio in Wellington, New Zealand, still wearing her hockey uniform.
On that day she sang with the Ruru Karaitiana Quintette on Ruru's Blue Smoke, the first song to be written, recorded and pressed on a local record label (TANZA) in New Zealand. *
She was 17.
It was a huge hit (and was covered by the likes of Dean Martin) and it would have seemed Williams -- then living in a hostel and working in a battery factory -- would have a wonderful career.
It was, however, brief.
She recorded a number of songs with various musicians after Blue Smoke but, always shy, she moved south in 1951, sang a little, married and quietly faded from sight.
But that small number of recordings in two years has been collated as For the Record: The Pixie Williams Collection 1949-1951 and includes a number of very lovely songs , a few with a "Maori" theme like this one by the prolific songwriter Sam Freedman (1911-2008).
It was the first of Freedman's many songs (he wrote more than 300) to be recorded and extols the beauties of New Zealand/Aotearoa, aka Maori Land.
Hard to imagine a more appropriate singer on it than Pikiteora Maude Emily Gertrude Edith Williams.
*At the 2019 APRA Silver Scroll award, Ruru Karaitiana, Pixie Williams and guitarist Jim Carter were inducted into the New Zealand Music Hall of Fame. See clip below.
For more oddities, one-offs or songs with an interesting backstorycheck the massive back-catalogue at From the Vaults.