Graham Reid | | 1 min read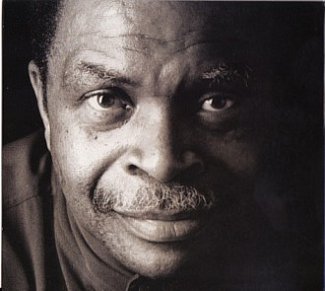 The recent collection of black artists doing Beatles' songs (Come Together; Black America sings Lennon & McCartney) rightly noted that many of these musicians found something in the Beatles' songbook which spoke to them, or that they could interpret.
Makes sense too. After all, you only need to look at the American acts the Beatles covered (and insisted be on their tours) in the early days and for every Buddy Holly there was a Chuck Berry song, and many by Motown artists.
Black artists paying tribute -- or at least covering -- Rolling Stones' songs makes even more sense of course. Here was a band that could barely wait to get to America and into Chess studios in Chicago where their heroes had recorded.
In the late Nineties the House of Blues label released the album Paint It Blue on which black artists under the banner "This Ain't No Tribute" covered Stones songs. Among the acts was Otis Clay who -- when lined up alongside the others like Luther Allison, Johnny Copeland, Junior Wells, Bobby Womack and Clarence Gatemouth Brown -- was perhaps the least known name.
And Clay was more of a soul singer, but of course the Stones cut this Southern soul ballad in Atlanta's Muscle Shoals Studio in '69.
Oddly enough at the time he recorded Wild Horses, Clay -- a year older than Mick Jagger and Keith Richards -- said he had been more familiar with the Stones' Miss You and Emotional Rescue.
But he also said that one night in '86 he was with the late Robert Palmer who said, "Keith Richards, Ron Wood and I sat around the other night and listened to your music all night long".
Clay had been a gospel singer in his youth (he was born near Clarksdale, Mississippi) but then moved towards secular music in Chicago. Then he relocated to Memphis and began recording with Al Green's producer Willie Mitchell.
Somewhere between those points of gospel, blues and Southern soul is where he locates this quietly moving version of Wild Horses.
For more on-offs or songs with an interesting back-story see From the Vaults.