Graham Reid | | <1 min read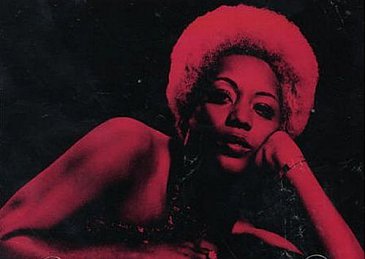 Well, if anybody in '72 could break up somebody's home it would have been the steamy Ann Peebles who delivered this classic Memphis soul gem and the following year cemented her reputation with two classics, the much covered and sampled I Can't Stand the Rain and I'm Gonna Tear Your Playhouse Down.
Peebles originally came from St Louis and sang gospel as a child but found her feet in Memphis as a hot 19-year old recording on Hi Records which put her in studio with Al Green producer Willie Mitchell. She was the only solo female artist on the label and her first single -- Walk Away in '69 -- went to 22 on the r'n'b charts.
Hi was just a mile away from the more famous Stax, had its own in-house rhythm section and Mitchell with his organist brother James arranged the slick horns.
You can certainly feel a steamy, sultry sexuality here and just in case you don't she spells it as she oozes into the lyrics: "Lying round home alone on a rainy night like this, starving for your love, hungry for just one kiss. Every rain drop I hear against my window pane beats so loud and clear, words that spell your name. I got nowhere to turn, tired of being alone. I feel like breaking up somebody's home . . . "
And we get the picture.
For more on-offs or songs with an interesting back-story see From the Vaults.