Graham Reid | | 1 min read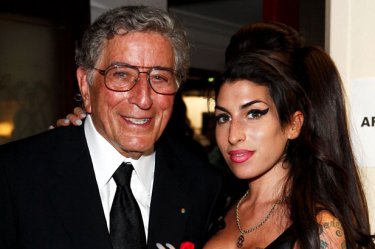 Yes, March this year doesn't seem to be digging too far back in the vaults . . . and maybe even that notion of "vaults" might seem a little distasteful to some given Amy Winehouse dying so recently.
But here is a measure of the high regard in which she was held by someone who knows his way around a standard, 85-year old Tony Bennett, who paid the warmest and most intelligent tribute to Winehouse on her death.
"Amy Winehouse was an artist of immense proportions," he said, "and I am deeply saddened to learn of her tragic passing. She was an extraordinary musician with a rare intuition as a vocalist and I am truly devestated that her exceptional talent has come to such an early end . . . when we recorded together she gave such a soulful and extraordinary performance".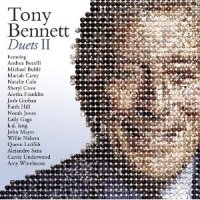 This track has just appeared on Bennett's Duets II album where he also sings with Michael Buble, Mariah Carey, Natalie Cole, Aretha Franklin, Norah Jones, Lady Gaga (very good on The Lady is a Tramp), Willie Nelson and others.
But of course attention falls on this interpretation of the great jazz and soul standard.
Judge for yourself.
And weep for what we lost?
For more on-offs or songs with an interesting back-story see From the Vaults.