Graham Reid | | <1 min read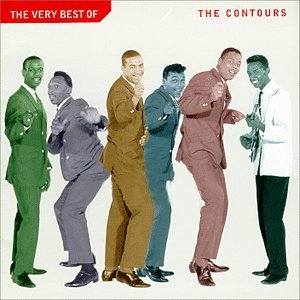 One of the first groups signed to Berry Gordy's Motown label, the Contours had a huge hit with the much-covered Do You Love Me ("now that I can dance") which was in the set of Beatles-era bands like the Dave Clark Five, the Hollies and the Tremeloes.
After their next couple of songs failed to ignite it seems they were relegated behind the more successful Temptations, Smokey Robinson and the Miracles and the Four Tops.
They also suffered a few line-up changes (although on the interchangeable Motown roster that could hardly have been a problem) and broke up in '68 at which time their singer Dennis Edwards -- who had replaced Joe Stubbs (brother of Levi from the Temptations) who had previously replaced Love Me singer Billy Gordon -- joined the Temptations to replace David Ruffin who had quit.
If you followed all that.
But before the gruff-voiced Gordon left the Contours they also had this pretty terrific single written by Smokey and Bobby Rogers of the Miracles in which the singer lays it on the line about wht he looks for in a woman . . . and it ain't a pretty figure.
This track has turned up on the second volume of the excellent compilations of Bob Dylan's Theme Time Radio Hour.
For more on-offs or songs with an interesting back-story see From the Vaults