Graham Reid | | 1 min read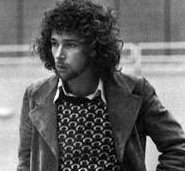 The story of Big Star -- post-Beatles pop band in the Seventies like Badfinger and, like Badfinger, largely overlooked or dismissed as unfashionable at the time -- has been previously told at Elsewhere (see here), but there is a considerable amount of their wonderful material to pull from the vaults.
And it doesn't all come from the pen of the late Alex Chilton whose eccentric course through popular music (from the soul of the Box Tops to the power pop of Big Star and then all kinds of things afterwards) was rather bewildering to behold.
The other key songwriter in Big Star was Chris Bell who quit in '73 (the group disbanded in '75), continued to work in Memphis and later France at the Chateau D'Herouville (Elton's Honky Chateau) on his own songs.
Distraught by how poorly Big Star had fared, Bell had begun a steady downward slide through bourbon and depression after he quit, there were a couple of suicide attempts, and finally needles.
Yet he still managed to write, albeit intermittently, and his gift clearly hadn't deserted him. His recordings in France were mixed by Geoff Emerick at George Martin' Air Studios in London.
But things didn't work out and Bell took a job managing a fast food restuarant.
In '78 he was delighted that EMI were going to reissue the first two Big Star albums alongside an unreleased and cobbled-together third album and he started playing live again. He released a single I am the Cosmos (backed with You and Your Sister) and there were rumours of a Big Star reunion tour.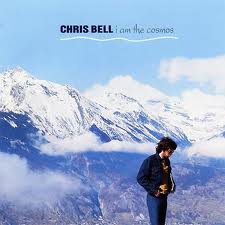 It didn't happen. On December 27 1978 Bell was coming back from a rehearsal with his new band when his car hit a telephone pole. He was killed instantly.
Six years after his death his brother David helped compile an album's worth of material mostly from the Honky Chateau sessions which appeared as I am the Cosmos.
Among the extra tracks on '92 Ryko reissue of the album was this lovely, plaintively innocent acoustic version of You and Your Sister, a song which doubtless refers to the time when Bell and Chilton were dating sisters Lesa and Holliday Aldridge (an event which also gave name to the Big Star album Third/Sister Lovers which appeared in '78).
For more oddities, one-offs or songs with an interesting backstory check the massive back-catalogue at From the Vaults.