Graham Reid | | 1 min read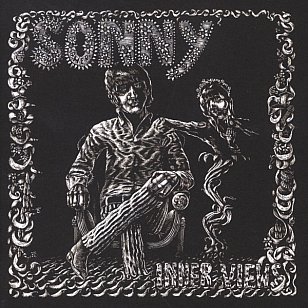 Hard to know where you might start with Sonny Bono, the Republican politician who was killed in a skiing accident in 1998.
He was of course much more than that and in his late 20s he worked with Phil Spector as a promo man, co-wrote the classic pop hit Needles and Pins with Jack Nitzsche and then famously teamed up with Cher as the identikit he/she look-alike couple Sonny and Cher who had huge hits with I Got You Babe, Little Man and The Beat Goes On.
They had a massively successful television show, Sonny sang the angry Laugh At Me (and some did for his sad sack, put-upon persona) and he recorded a solo album Inner Views in which he more than just hinted at his discomfort with the whole hippie/drug/counterculture thing.
Well, he was in his early 30s when the acid generation took over, so he saw things rather differently. Where some saw a generation on the move and full of optimism, he saw the drug casualities and homelessness of all those who had made that journey to San Francisco and the promised land of the West Coast.
On that solo album was this long track and while many bands of the day were filling their music with sunshine and tripped-out grooves, Bono went the other route.
Closer to the Velvet Underground in many ways, this droning downer leaves you in no doubt about the flipside of an acid trip and the search for nirvana.
It really is a bummer stretched out over close to eight minutes.
Okay, it is as simplistic as Timothy Leary's "tune in, turn on and drop out" mantra in that marijuana leads to acid and eventually prostitution and so on.
But it is a courageous song, not just for its length and darkness but in that it ran counter to the counterculture when it would have been easier and more commercial just to go with the flow, maaaan.
For more oddities, one-offs or songs with an interesting backstory use the RSS feed for daily updates, and check the massive back-catalogue at From the Vaults.