Graham Reid | | 1 min read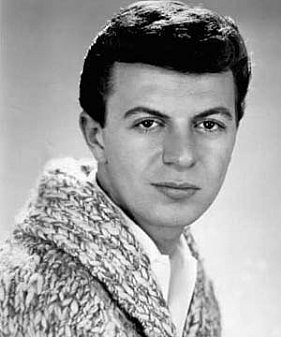 Marketing unhappiness to teenagers isn't exactly hard or innovative. Just obvious really. And so way before grunge angst and the miserablism of Morrissey there were songs which aimed straight at a teenager's heart . . . and wallet.
Dion -- who is still recording today, but as a very different artist -- must be one of the luckiest men in show business. With his band the Belmonts back in the late Fifties he was on a package tour with Buddy Holly and the Crickets, Ritchie Valens and the Big Bopper.
When they all got on a light plane in Iowa to make it to the next show early, 20-year old Dion was offered a seat but declined because it was too expensive. We know the rest of that story.
A month later Dion and the Belmonts' next single -- Teenager in Love -- was released and it was a hige hit. Dion, fortunately, was still around to enjoy it.
The band fell apart shortly after and Dion's solo career began with Lonely Teenager, a melodramatic but rather understated heart-tearer.
Like Johnny Ray, he could have milked this sentimental stuff but fortunately he picked up the pace and his subsequent singles are rock'n'roll classics: Runaround Sue and The Wanderer.
Hard to believe listening to Lonely Teenager that Dion would become an acclaimed blues artist. But then maybe not. In this song he ain't nothin' but blue.
It is here with surface noise to add a frisson of age, because it is way more than half a century old.
Miserable teenagers have been with us forever. We've all probably been one.
For more oddities, one-offs or songs with an interesting backstory use the RSS feed for daily updates, and check the massive back-catalogue at From the Vaults.