Graham Reid | | <1 min read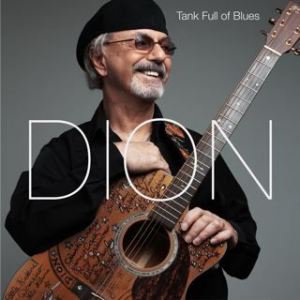 Dion's first hits – the classics Runaround Sue and The Wanderer – came before the Beatles even got into a British recording studio and by then, in his early 20s, he'd already been treated for a heroin habit.
In the mid Sixties -- because the Beatles-lead British Invasion swept aside artists like himself -- he quit aiming for the pop charts and delved into blues and for the past four decades has been admired but rather less listened to.
Critics frequently wrote of yet another "comeback" album as he covered Springsteen or had guests like longtime admirer Lou Reed, and most recently a stage production The Wanderer of his life has been mooted. He's certainly got a story to to tell.
This album – about his 40th – has had generous reviews Stateside where he's much respected (and Grammy nominated in 2007) but while this stripped back blues-into-rock album has its high points (the dirty edge of Ride's Blues, the welding of Muddy Waters and Robert Johnson on Two Train) and there is a gritty consistency to his barbed wire fuzzed-up guitar, some of the material is undernourished or relies on familiar blues tropes (Holly Brown, My Michelle).
Vocally he can sound as ancient as the Delta (You Keep Me Cryin') and right at the end are the driving I'm Ready to Go and the autobiographical spoken word Bronx Poem.
They're worth sticking around for.
Like the sound of this? Then check out this.