Graham Reid | | <1 min read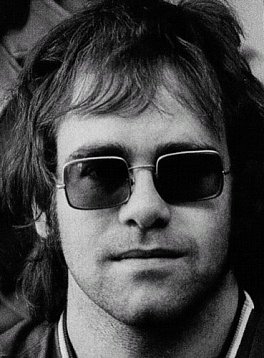 During the sessions for his excellent country-rock album Tumbleweed Connection (an Essential Elsewhere album, see here), Elton John recorded this nine minute version of the menacing and moody Madman Across the Water, but wasn't satisfied with it.
He subsequently re-recorded it, and it became the title track to his next album.
But this version isn't without interest, notably because it features Mick Ronson on guitar, the man from David Bowie's band and two years away from being one of Ziggy's Spider From Mars.
In the comparison of the two versions you can hear why this doesn't quite work. Paul Buckmaster's stabbing strings on the later version contain more menace than Ronson's solo which pulls attention away from the taut song.
But as a failure, it is still pretty successful.
For more oddities, one-offs or songs with an interesting backstory use the RSS feed for daily updates, and check the massive back-catalogue at From the Vaults.